Home |
The grocery industry is rapidly evolving
To remain competitive, grocers need to own the online experience
The pandemic has changed the grocery industry, accelerating the adoption of online grocery. Online grocery sales have increased 4x pre-pandemic levels and now account for nearly 10% of all grocery sales.
Your customers are shopping multiple formats every week, across as many as four different channels and up to five banners per week.
The non-traditional grocers increasingly are taking market share, especially in the online space, accounting for more than 60% of all online grocery sales.
Don't put your eggs all in one basket
As online grocery sales continue to grow, you see the risk outsourcing your customer journey poses to the health of your business, your brand and your customer relationships.
Here's how you can navigate the many eCommerce channels in the grocery industry and find a better balance for long-term success.
Read more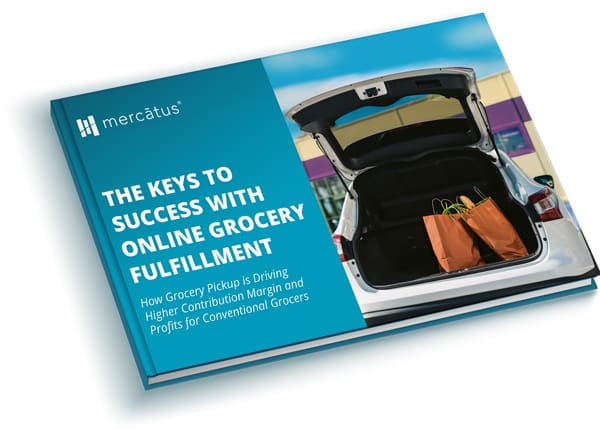 The Keys to Success With Online Grocery Fulfillment
Gain full control over your online grocery shopping experience, while ensuring customer satisfaction and loyalty.
Learn how to implement a successful grocery fulfillment program that drives higher contribution margins and profits.
Download it free
https://www.mercatus.com/wp-content/uploads/2021/10/1311-cable-network-outline-edited.json
Build a winning eGrocery strategy
In the new world of grocery retail, having the right eCommerce strategy in place empowers your business to grow and expand. Read this blog to find out how.
Read blog
Own your grocery eCommerce experience
https://www.mercatus.com/wp-content/uploads/2021/10/1329-responsive-outline-edited-1.json
Bring your iconic brand to life
Configurable website and app to showcase your brand
User experience that's tested and approved by hundreds of thousands of customers
Easy-to-use CMS and admin interface that doesn't require IT support
https://www.mercatus.com/wp-content/uploads/2021/10/170-radial-histogram-outline-edited.json
Expand your eCommerce
Intelligent personalization that's tailored to customer preferences and drives retention
Integrated prepared product order flows offer customers a high degree of customization options
SNAP EBT and EBT Cash online payment capabilities serve your broader community
ADA, IAC and WCAG 2.1 compliance expands accessibility to all
Omnichannel Shopper Behavior Research: Volume 1, 2 & 3
Over 100+ data points on the modern shopper.
Access critical insights into omnichannel grocery shopper behavior.
Lower costs and improve profitability in your grocery pickup business.
Learn how to provide an online grocery service that improves offline loyalty and drives sales growth.
Download for free
https://www.mercatus.com/wp-content/uploads/2021/10/1350-loyalty-card-outline-edited.json
Build lasting customer loyalty with your grocery eCommerce experience at the center.
Start now