Mercatus Mobile
Mobile innovation for regional grocers
<iframe width="560" height="315" src="https://www.youtube.com/embed/lUWJIxYh9Xw?rel=0&showinfo=0&modestbranding=1&autohide=1&loop=0;" title="YouTube video player" frameborder="0" allow="accelerometer; autoplay; clipboard-write; encrypted-media; gyroscope; picture-in-picture; web-share" allowfullscreen></iframe>
The next-generation native mobile app included with the Mercatus Platform offers a seamless shopping experience to help you increase conversions, improve order frequency and retain your online customers.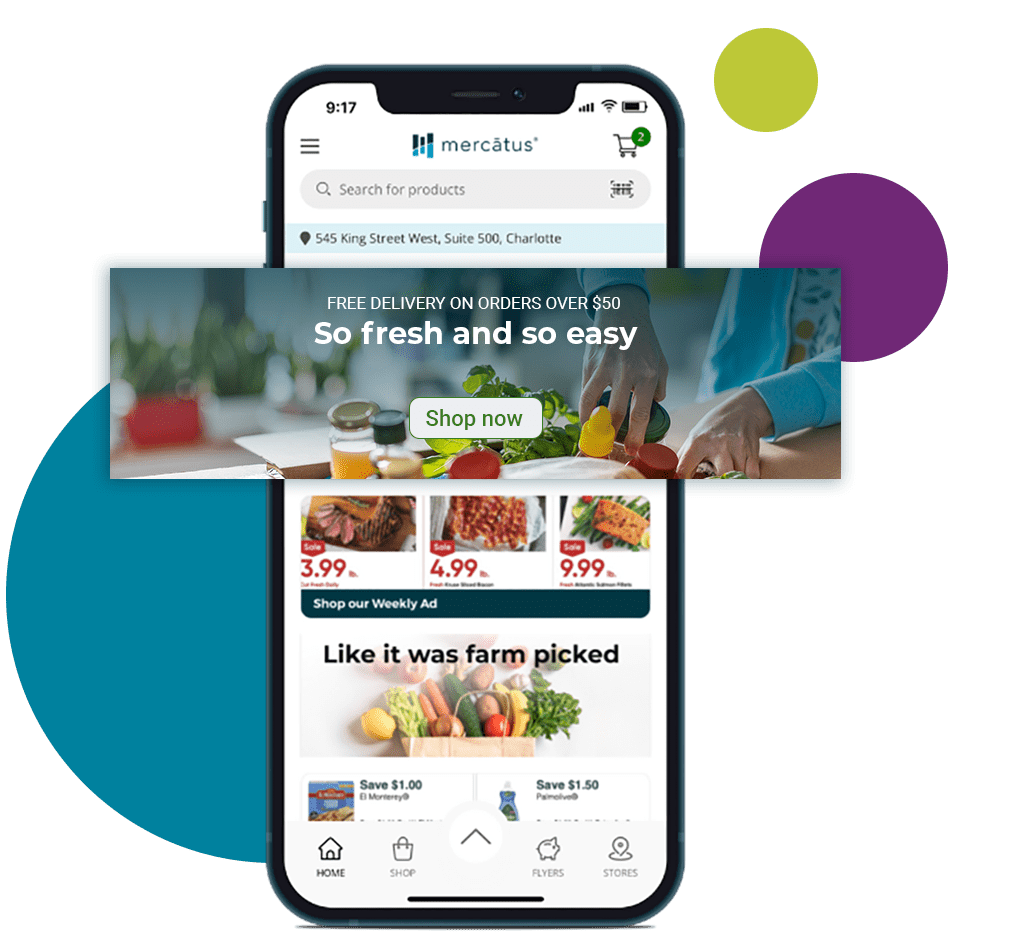 Attract new shoppers, deepen your relationship with your current customers
Elevate your customer experience. Make it easier for customers to discover new products, build their online baskets, and make purchases seamlessly with your own branded mobile grocery app. With Mercatus Mobile, grocery retailers are in a better position to compete and win a larger share of wallet from mass merchants and national chains.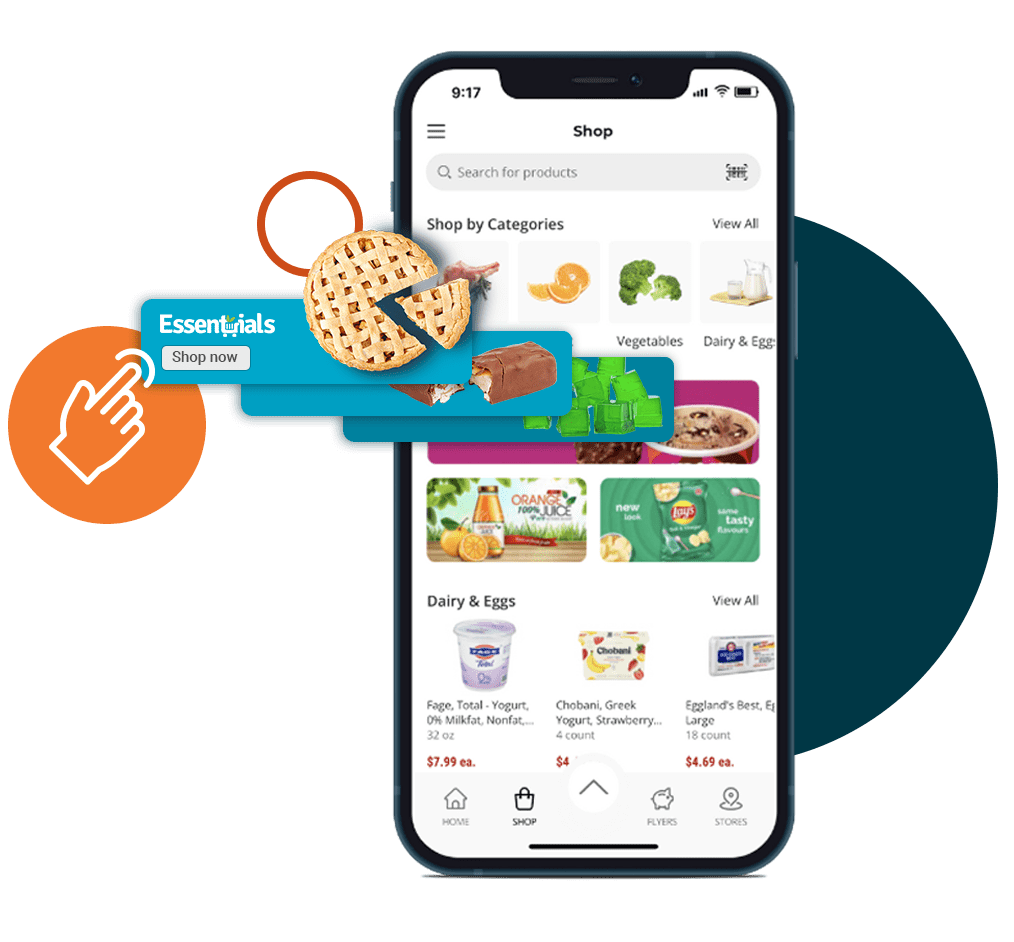 Lead with convenience to increase mobile revenue
Convenience doesn't just mean for your customers. Give your Marketing and Merchandising teams the flexibility they need to update mobile content with just a few clicks.
Whether it's new product promotions, offers, flyers, deals, or private-label products, mobile app content can be made with just a few clicks on our all-new Content Management System (CMS) to drive higher margins and average order values.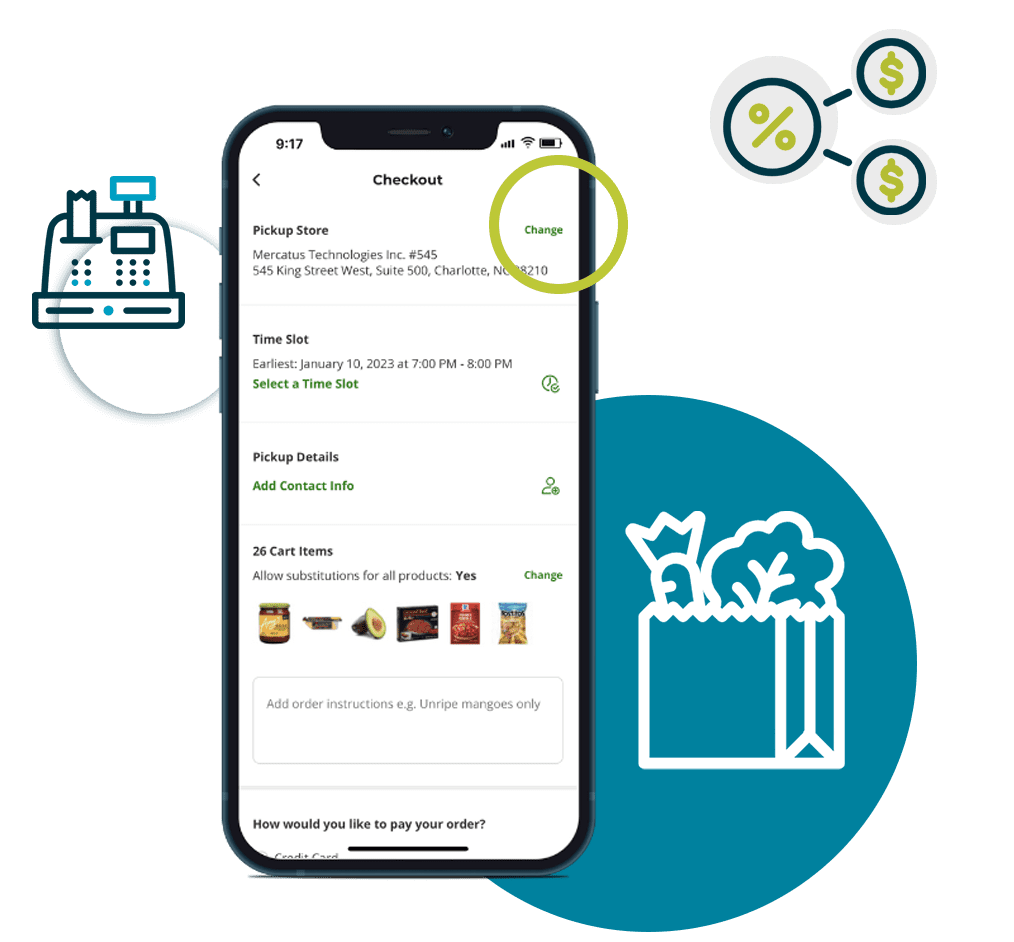 A best-in-class cart building and checkout experience
Everything in Mercatus Mobile was designed to create a shopping experience that makes product searches and cart building as seamless as possible. And with an ultra-fast checkout process, your customers can make their 1st, 10th, or 100th purchase with just a few clicks.
Optimized for Grocery eCommerce
With seamless integration to the Mercatus Platform and over 50+ third-party apps, Mercatus Mobile is built for grocery retailers who want flexibility and control of their omnichannel experience.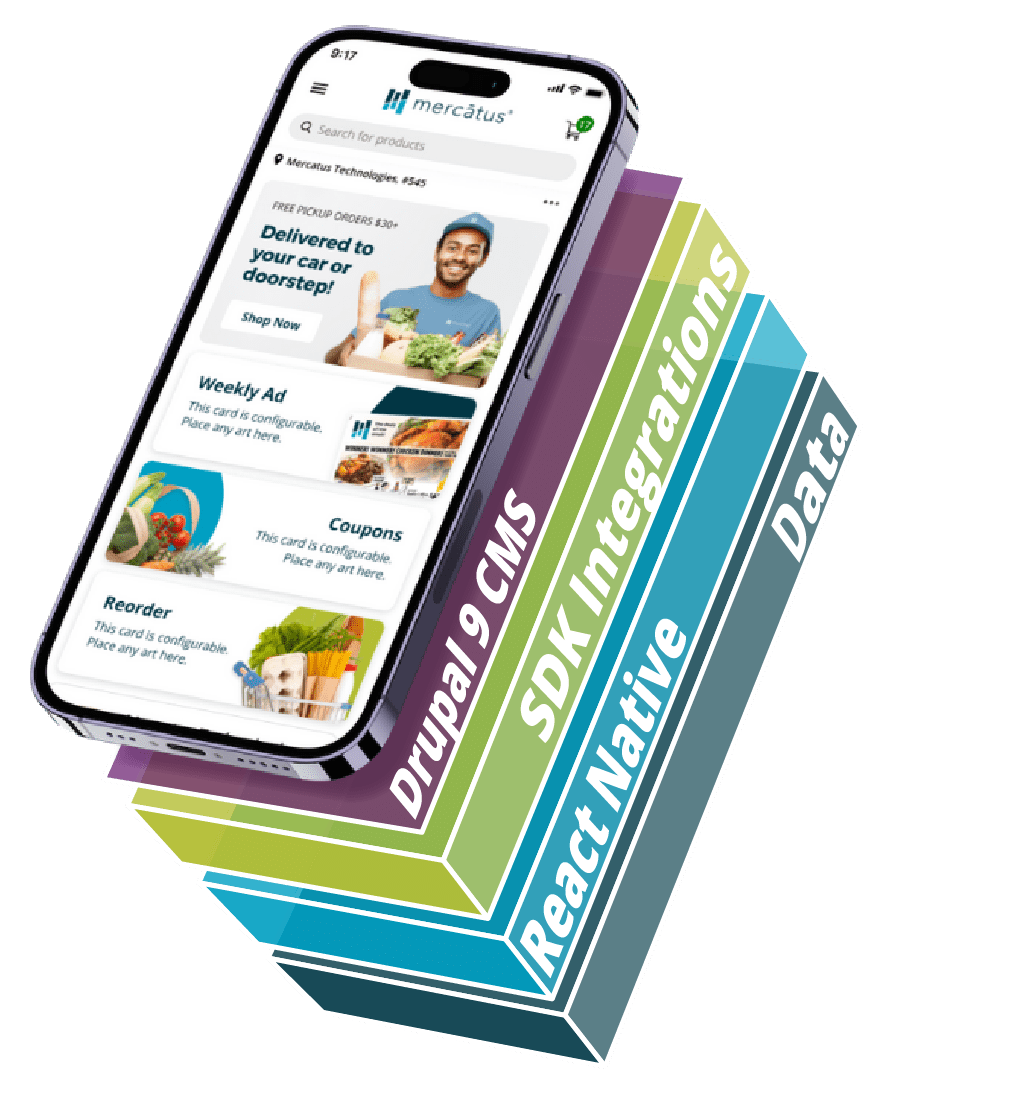 Mobile Tech Stack
Built on the same framework as other leading mobile apps such as Shopify, Facebook Ads, and Walmart, React Native provides familiar, modern functionality and interactions for an unparalleled user experience. Our UX and UI teams conducted deep research into best-in-class user experiences. We also partnered with leading research firms to understand how we can provide a better user experience that exceeds expectations.
Seamless Mobile Grocery Shopping
Mercatus Mobile was built around the concept of making grocery shopping convenient. Customers can add items to their cart with a single click. As a result, they save time and get their groceries faster. This makes for a seamless and enjoyable experience that keeps them coming back.
Key features and functionality include: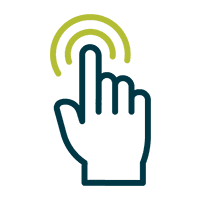 Easy to Use Interface
This is at the core of what Mercatus Mobile will deliver. The layout of the app is intuitive and easy to navigate. The checkout process is simple and can be completed in just a few clicks. The modern UX scroll-style feed shows customers relevant offers while they shop.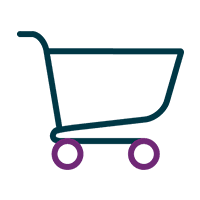 Shop Homepage
The all-new Shop Landing Page provides configurable aisles and tiles to encourage customers to build their cart and add their grocery essentials.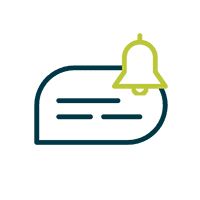 Timely Notifications
Send push notifications – powered by our Airship integration – to your customers to encourage their next purchase. Our research shows that first-time buyers are best retained within 15 days of their purchase. Drive customer retention with offers and discounts to the right people at the right time.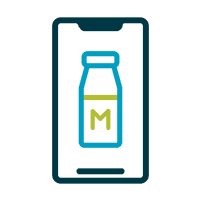 Product Placements
Create a new revenue stream while also providing value for users. Mercatus Mobile allows for advanced placement of branded products in strategic locations within the app.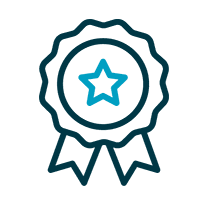 Rewards & Loyalty
With both personalization and rewards & loyalty, grocery retailers are able to integrate new partners like Dunnhumby, Eagle Eye, Inmar, and others to offer a more compelling app experience.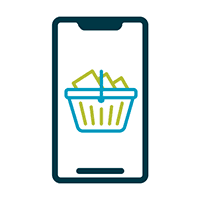 Optimized for Conversion
Optimize online cart conversions with a single view of the checkout process. Returning users can checkout with just a few clicks.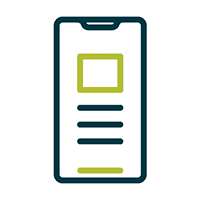 New Features & Updates
Our engineering and product design teams now have the ability to be even more agile with their development process to ship more features faster. This means you have the latest enhancements for your app.
Personalized Search
By using data such as the shoppers' basket and purchase history, product content, promotions, and searches can be tailored to users. This level of personalization helps shoppers feel more connected to the products they're interested in and can prompt additional purchases.
https://www.mercatus.com/wp-content/uploads/2021/10/969-meeting-conference-room-outline-edited.json
Drive higher average order values with Mercatus Mobile
Let's Talk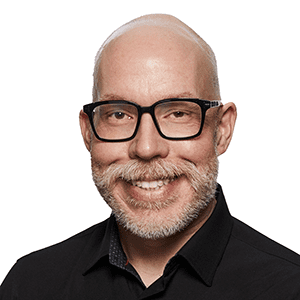 "With 30% of online grocery shoppers cross-shopping between Mass Merchants and regional grocers, it's critical that grocers have a modern mobile app that helps them retain their market share against increasing competition.
The next generation of Mercatus Mobile was developed to help regional grocers deliver a delightful, always-on shopping experience that builds brand affinity and customer lifetime value. "
Sylvain Perrier, President & CEO, Mercatus
https://www.mercatus.com/wp-content/uploads/2021/10/58-servers-outline-edited.json
Ready to deliver the next generation of customer convenience?
Contact Sales