Mercatus Appoints Mark Fairhurst as Chief Growth Officer and Expands Account Executive Team
Toronto – June 20, 2023 – As part of its continued growth strategy and dedication to supporting grocery retailers in their omnichannel success, Mercatus, grocery eCommerce company, is pleased to announce the promotion of Mark Fairhurst to Chief Growth Officer (CGO), effective June 2023. In this newly created role, Fairhurst will spearhead efforts to drive revenue acceleration, achieve profitable growth, expand market share, and increase Mercatus brand affinity. The recently assembled Growth team also welcomes two new Strategic Account Executives, Rob Thacker and Tyler Holland.
"Mark has consistently demonstrated his ability to align strategic objectives with our mission. This promotion is a testament to his success," said Sylvain Perrier, president and CEO, Mercatus. "Mark's exceptional leadership skills and industry knowledge make him the ideal choice to oversee our expanded account executive team."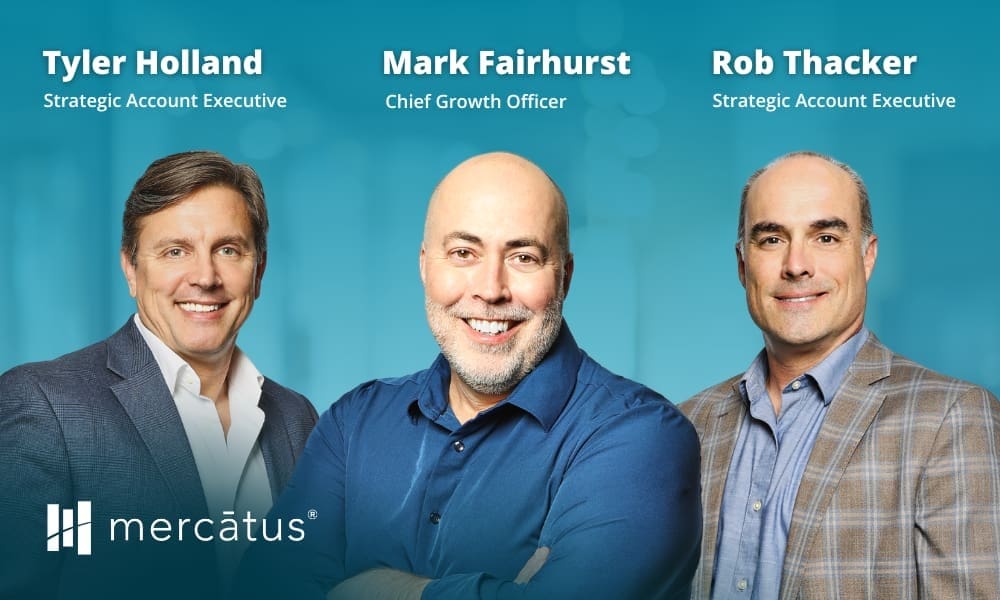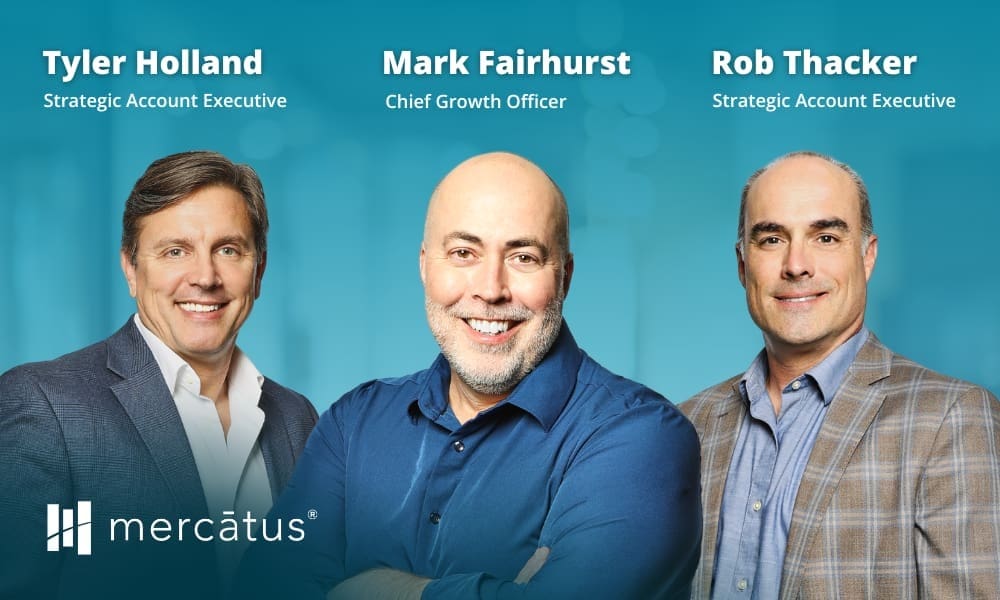 In his previous role as Vice President of Marketing at Mercatus, Fairhurst led the development of the company's overall marketing strategy and industry insights program, contributing to thought leadership initiatives and co-hosting the lively and informative podcast, The Digital Grocer. Before joining Mercatus six years ago, Fairhurst held senior marketing positions at leading business software companies such as GS1, Solera and Intelex.
In his new role as CGO, Fairhurst will map the company's growth strategy and chart the course for short- and long-term business success. His responsibilities include establishing strategic growth initiatives, leading business development, and managing a robust pipeline of new client opportunities. The newly formed Growth team, encompassing both sales and marketing, will benefit from Fairhurst's seasoned approach to converting opportunities into recurring revenue streams.
Rob Thacker joins Mercatus with over 18 years of progressive experience in technology business development, including a successful stint in sales at Hewlett-Packard's software-as-a-service division. He has also worked with many top US and Canadian firms, solving business problems for a diverse range of clients such as JPMorgan Chase, Goldman Sachs, TD Bank, Verizon, Comcast, and Canadian Tire.
Tyler Holland brings to Mercatus more than 20 years of experience and a proven track record in helping solve complex technology challenges for US and global enterprise companies. He excels at building partnerships with clients, engaging with C-level decision makers, and utilizing cross-functional teams to design winning solutions. Holland has extensive eCommerce experience, having worked at Spryker Systems, ChannelAdvisor, and SAS Analytics.
"Both Rob and Tyler have a remarkable track record of driving revenue growth," said Fairhurst. "They will focus on nurturing new client relationships and discovering new opportunities, bolstering Mercatus' growth initiatives. We've already established ourselves as industry leaders, enabling grocers of all sizes to create successful and profitable omnichannel businesses. Now we're signaling our commitment to strategically growing our business even further."
"Mark's strategic vision, combined with the expertise of our new strategic account executives, will create a formidable force for driving our growth strategy," continued Perrier. "We are poised for an exciting journey ahead and are confident in our team's ability to deliver exceptional value to our customers and stakeholders."
These appointments underscore Mercatus' commitment to accelerating growth, enhancing customer experiences, and driving industry innovation. The Growth team will work diligently to solidify Mercatus's reputation as a market leader in providing premier digital commerce solutions for grocery retailers.
About Mercatus
Mercatus helps leading grocers get back in charge of their eCommerce experience, empowering them to deliver exceptional retailer-branded, end-to-end online shopping, from store to door. Our expansive network of more than 60 integration partners allows grocers to work with their partners of choice, on their terms. Together, we enable clients to create authentic digital shopping experiences with solutions to drive shopper engagement, grow share of wallet and achieve profitability, while quickly adapting to changes in customer behavior. The Mercatus Digital Commerce platform is used by leading North American retailers, including Weis Markets, Save Mart brands, Brookshire's Grocery Company, Kowalski's Markets, Buehler's Fresh Foods, WinCo Foods, Smart & Final, Stater Bros. Markets, Southeastern Grocers' Fresco y Más, Harveys Supermarket and Winn-Dixie grocery stores among others.