Designed and built exclusively for grocers
At Mercatus, retail grocery isn't our primary focus — it's our only focus. We live and breathe grocery eCommerce. Our in-depth industry knowledge, 10+ years of development effort and our passion for the grocery business translates into our best-in-class eCommerce experience.
How do we achieve this? With relentless innovation. With solutions tested by hundreds of thousands of grocery customers. And by working closely with our retail clients to build solutions that meet their needs now and in the future.
Our technology is enterprise-grade, multi-tenant SaaS. This means you get the flexibility of choosing from an expansive suite of solutions and features built for our leading retailers across North America.
Our online grocery platform fully enables retailers to engage, sell online, fulfill, and manage customer orders.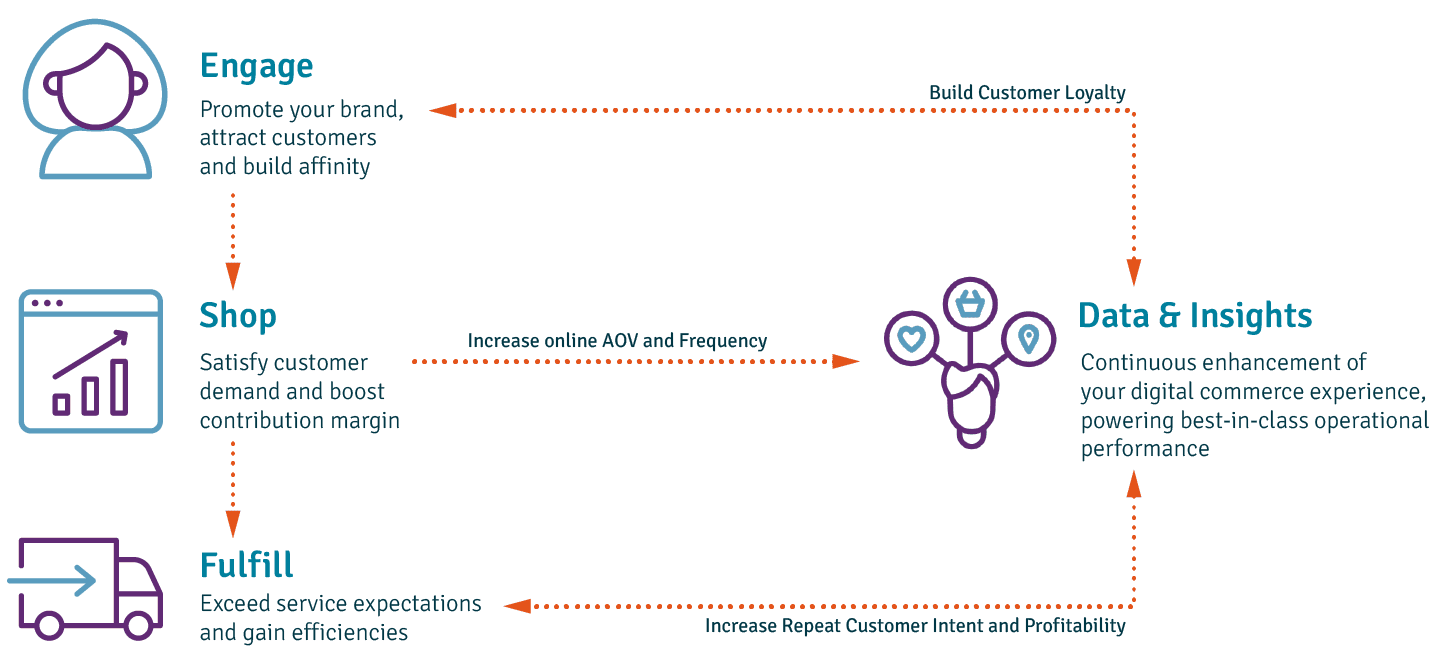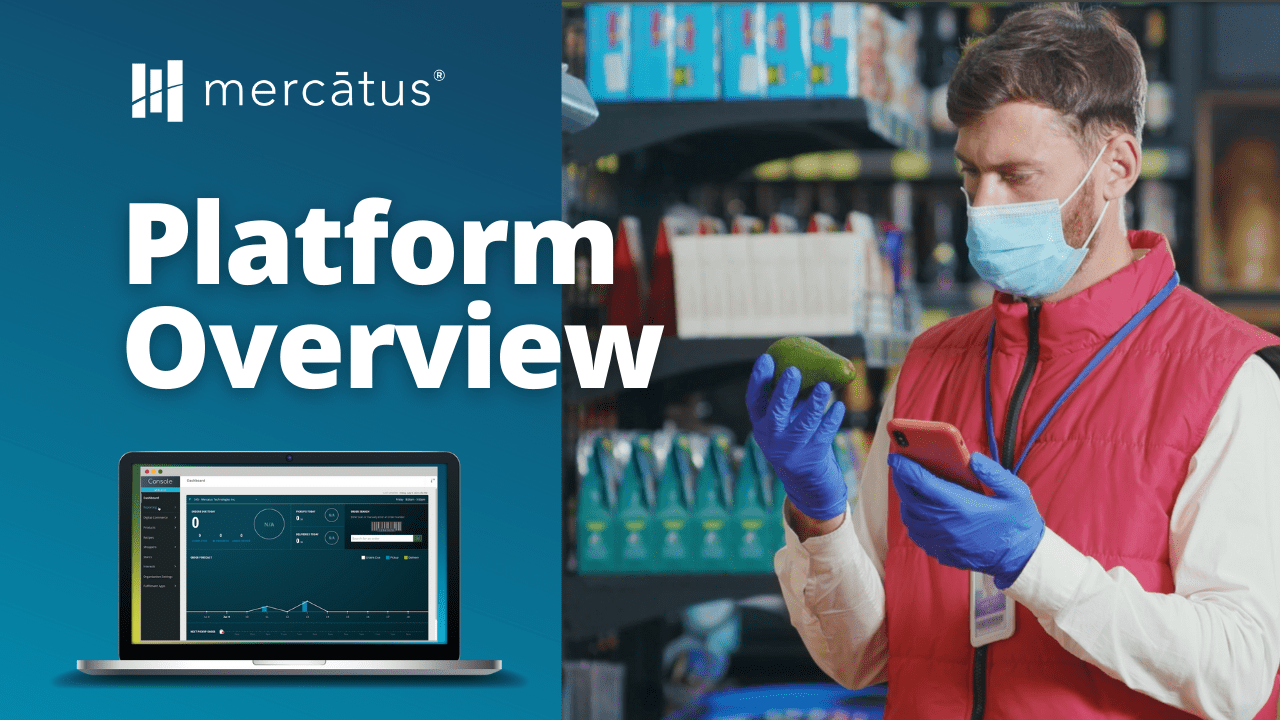 <iframe width="560" height="315" src="https://www.youtube.com/embed/dtwXMFMqSlE" title="YouTube video player" frameborder="0" allow="accelerometer; autoplay; clipboard-write; encrypted-media; gyroscope; picture-in-picture" allowfullscreen></iframe>
Power and flexibility — a winning combo
The Mercatus online grocery platform is an enterprise-grade SaaS solution that puts you in charge of your eGrocery experience. Capture shopper attention with innovative engagement and shopping solutions. Re-create the in-store experience with sophisticated product assortment options. Monitor your stores and your data with tracking and reporting through a convenient dashboard.
Watch video
Choose an online grocery platform that empowers you to grow
When you choose Mercatus, you're choosing an end-to-end eGrocery platform that provides a winning multi- and omnichannel experience while enabling you to maintain full ownership of your customer relationships.

With the Mercatus platform, you get:
https://www.mercatus.com/wp-content/uploads/2021/10/138-basket-morph-outline-edited-1.json
Web & Mobile Storefronts
https://www.mercatus.com/wp-content/uploads/2021/10/109-box-package-close-outline-edited.json
Fulfillment
Flexible fulfillment options suited to your grocery business model. We offer white-label pick, pack and deliver capabilities. Exceed your customers' expectations with contactless curbside pickup, control service costs efficient pick technology and faster order retrievals.
https://www.mercatus.com/wp-content/uploads/2021/10/975-stacked-organization-outline-edited-1.json
Order Management
https://www.mercatus.com/wp-content/uploads/2021/10/746-technology-integrated-circuits-outline-edited.json
Our technology
Best-in-class SaaS technologies developed for improving your online grocery program. Consistent monthly release and updates and ongoing innovation keep it cutting edge.
https://www.mercatus.com/wp-content/uploads/2021/10/1005-b-2-b-business-to-business-outline-edited.json
Brand service promise
We're always there for you. You receive attentive service throughout your eCommerce journey from dedicated account and technical professionals.
Our enterprise-grade, multi-tenant SaaS platform is designed exclusively for grocery. What does that mean for you?
Access innovative eGrocery features developed for our entire community of retail partners
Easily update your frontends without IT intervention, through our headless commerce architecture
Benefit from seamless technology integrations through the APIs that power our partner network
Scale your technology in sync with the growth of your business
Ensure platform stability and quality, with a code base that leverages modern microservices deployment
Enjoy a continually improving platform with monthly product enhancements and regular releases
https://www.mercatus.com/wp-content/uploads/2021/10/1142-form-sheet-questionnaire-outline-edited.json
Don't take our word for it. See the online grocery platform in action.
Book a demo
Avoid vendor lock-in. With Mercatus, you have the power to choose your path.
Integrations powered by flexible APIs
Our partner network is powered by flexible APIs — created and managed by our dedicated team of API developers. As a multi-tenant SaaS platform, all integrations are ready and available for each of our grocery retail clients.
A network of 50+ pre-built technology integrations
Choose from our carefully curated partners or bring your own. Differentiate your brand by selecting the solutions that can bring your online customer journey to life.
Whether it is improving its existing solutions or adding new capabilities to its platform, Mercatus is constantly innovating. We look forward to continuing our shared eCommerce vision and partnership to the benefit of Piggly Wiggly's valued customers.
Bill Bell, Director of Information Technology, Piggly Wiggly Midwest

https://www.mercatus.com/wp-content/uploads/2021/10/835-zeppelin-outline-edited.json
Your potential is limitless when you choose a digital commerce platform from the eGrocery experts.
Explore your potential