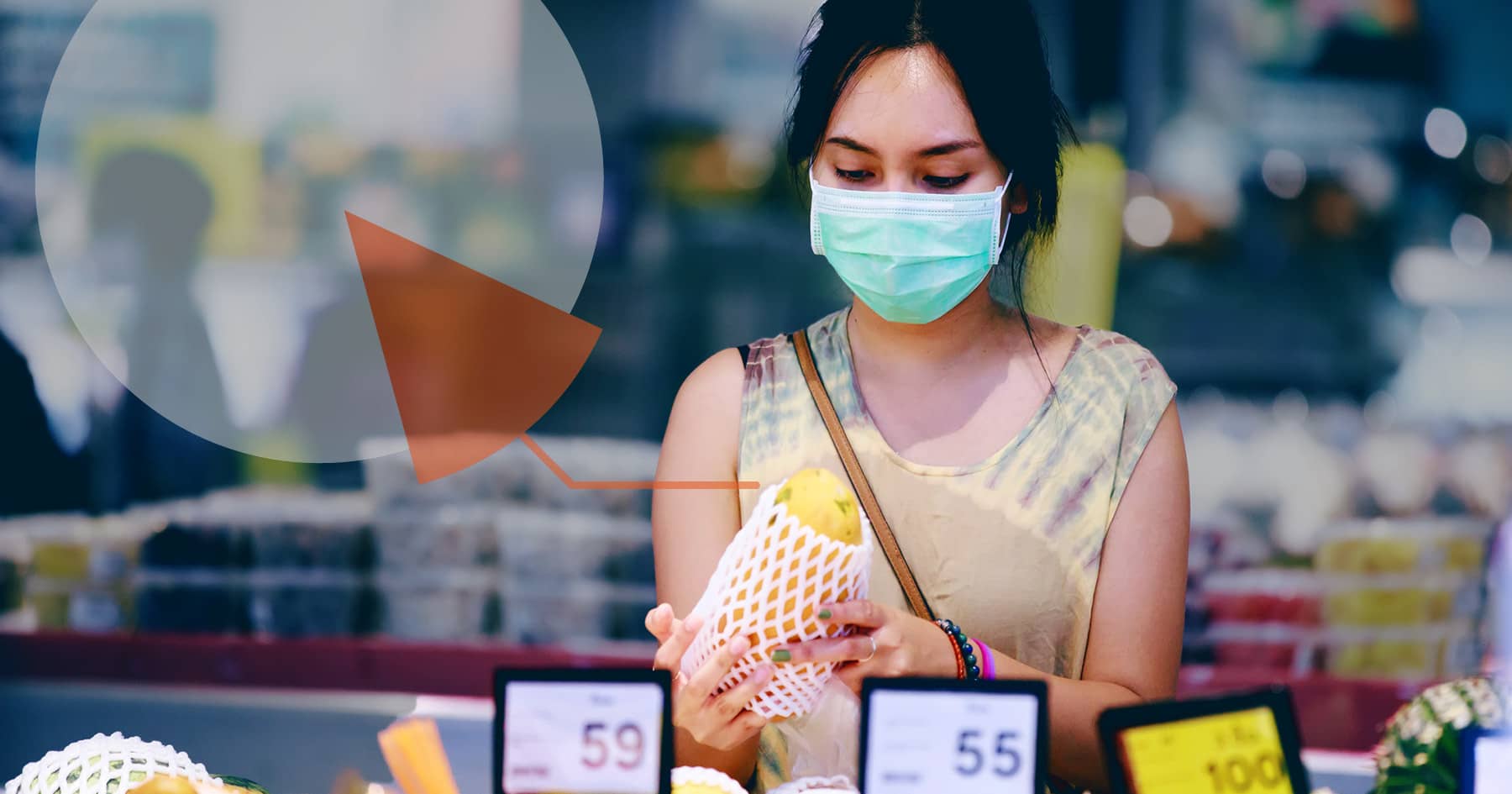 Online Grocery Retailers Blog: Lessons from the Pandemic
What opportunities does the pandemic present to online grocery retailers to strengthen online grocery? David Bishop from Brick Meets Click, shares three actions that grocers can take to increase online sales and better serve their shopper communities.
1. COVID-19 continues to disrupt how people go about their everyday lives and devastate families with the loss of loved ones and/or income. The fallout flowing from the pandemic will have long-lasting and severe consequences on the way people live. Retailers as a result will need to innovate value propositions to simply survive and identify new points of competitive differentiation to thrive in this new reality.
2. When the health crisis hit the US, grocery retailers experienced a sudden and dramatic pandemic-driven surge in demand for online shopping that according to Brick Meets Click's research reported nearly a five-fold increase in delivery and pickup orders between August 2019 and May 2020. This staggering growth challenged retailers in many ways and exposed an existential threat to today's business model.
3. It is unclear how much of the recent demand will remain online; however, what is clear is that it will still be much higher than pre-COVID levels. This is the threat as fulfilling online sales is much more complicated and costly to support today as compared to in-store sales where customers do most of this work. The crisis has reinforced just how essential grocery retailers are to our society and online shopping is now playing a much larger, strategic role for all retailers going forward.
So, here are three sales-building opportunities that will help retailers boost the top line and cover the added operating costs of fulfilling online orders.
Limit the depth of assortment offered in Online Grocery
Delivery and pickup models should be focused on the higher volume of products that households depend on week in and week out.
Based on an earlier initiative with nearly two dozen US store banners, analyzing item-level sales tied to order and household, we found that online customers bought on average only 40 unique SKUs over a four-week period. And, from the retailer's perspective, 95% of online sales are generated from just under 50% of the available SKUs in the store.
Rationalizing assortment in-store first makes sense, given that most online fulfillment is still occurring in the store, as this action provides more shelf space to higher-volume items, improving in-stock positions. Retailers could then reclaim some of the 2% of sales that customers intended to spend, but they forfeited due to out-of-stocks that didn't have an acceptable substitute. This figure is pre-COVID so the lost sales rate during the past few months would likely be considerably higher.
Expanding the breadth of categories for Online Grocery Retailers
One way we test the strength of a retailer's omnichannel strategy is to measure how seamless the shopping experience is between online and in-store environments. Using this approach, it's clear that progress is being made. Increased availability of alcohol online is a recent example, and still, there's potential to bring even more categories online.
Being able to deliver prescriptions, for curbside or home delivery, will attract more customers as it offers two benefits to the customer: saving time by not having to make a separate visit to the pharmacy and reducing concerns about catching the coronavirus by using the online services as a means to maintain a safe social distance from others. Offering this service will enable retailers to remain relevant as this feature has already become available across certain retailers.
Making other service departments, like catering, custom cakes, and made-to-order foods more accessible through the same online ordering platform will also reduce the friction points that customers experience when shopping online as compared to in the store.
And, if a retailer recognizes that customers are now willing to order more takeout, or at least they did during the height of the pandemic, then enterprising retailers will find ways to offer hot prepared meals too.
Raise purchase minimums and hurdle rates
When it comes to minimums, which generally are linked to a fixed fee, retailers are all over the board and there's not much available evidence supporting current practices. What's clear based on our work is that raising minimums will drive up average order values, helping to boost top-line sales.
Without going into the details, our work in late 2019 with nearly 30 US store banners documented a strong and positive relationship between minimums and the average sales per order. In fact, after grouping stores into three clusters, which we will call low, medium, and high, we documented that spending increased over 30% between the low and medium clusters and over another 30% moving between medium and high clusters.
Hurdle rates, which offer discounted fees after exceeding a certain dollar amount, also appear to influence more customer spending, compared to order minimums; however, it is a riskier tactic to employ as the incremental margin dollars need to exceed the fee reduction for a positive payoff. Working with one retailer over a multi-year period we saw that the share of orders exceeding the hurdle rate was well over 80% and remained relatively stable even though they increased the hurdle rate by $25.
Beyond these areas, retailers will want to consider whether it's important to offer the same price online as in-store, how marking up product pricing could play a greater role, what trade-offs will customers make between speed and fees, and how to leverage dynamic or variable fees to shift demand to off-peak periods.
Check out our post on winning grocery eCommerce pricing strategies to find out more about how you can compete in the online marketplace without losing your hat.
Enjoyed this blog post? Tune in to our recent podcast where David Bishop shares insights on grocery pandemic trends, as we discuss key findings from the May 2020 Brick Meets Click/Mercatus Grocery Survey.