TopShelf Spotlight: Optimizing eGrocery Pricing, Cost, and Service Strategies
Recommendations for Improving Online Grocery Performance
As regional grocers continue to compete against mass merchants, they must adapt their online pricing strategy and offset operational costs in order to regain their market share.
In this special TopShelf Spotlight, CEO of Mercatus, Sylvain Perrier, explores the key findings and recommendations from Mercatus' research on "Pricing's Potential Roles for Improving Online Grocery Performance for Regional Grocers."
The video and article highlights the challenges, realities, and a profitable path forward for regional grocers.
Let's go!
Three Stark Realities Facing Regional Grocers
The 2023 online grocery pricing research revealed that there are three significant realities that regional grocers are contending with:
Pickup Reigns Supreme – grocery pickup is now the undisputed online grocery fulfillment champ. But it comes with its own set of challenges as Pickup carries additional costs. For instance, a pickup order adds roughly $13 in direct labor costs. $12.62 goes into picking, packing, and getting those seven bags with 37 SKUs ready for the customer. Factor in the labor rate of about $21.20, and you'll see where the numbers come from. And then, there's the extra $1.08. It might sound like pocket change, but it's the cost of taking that order from the store to the customer – be it at the counter or their car.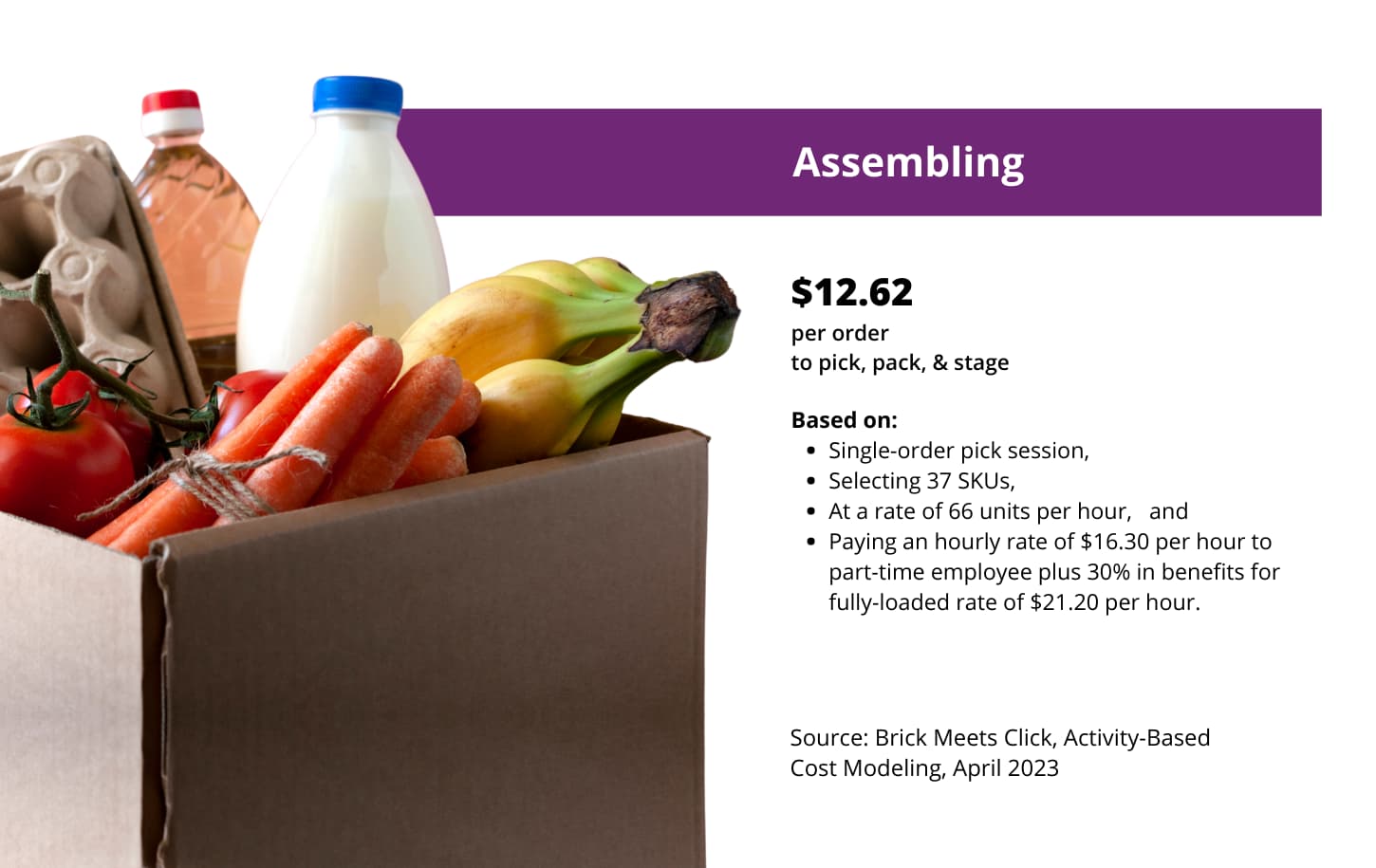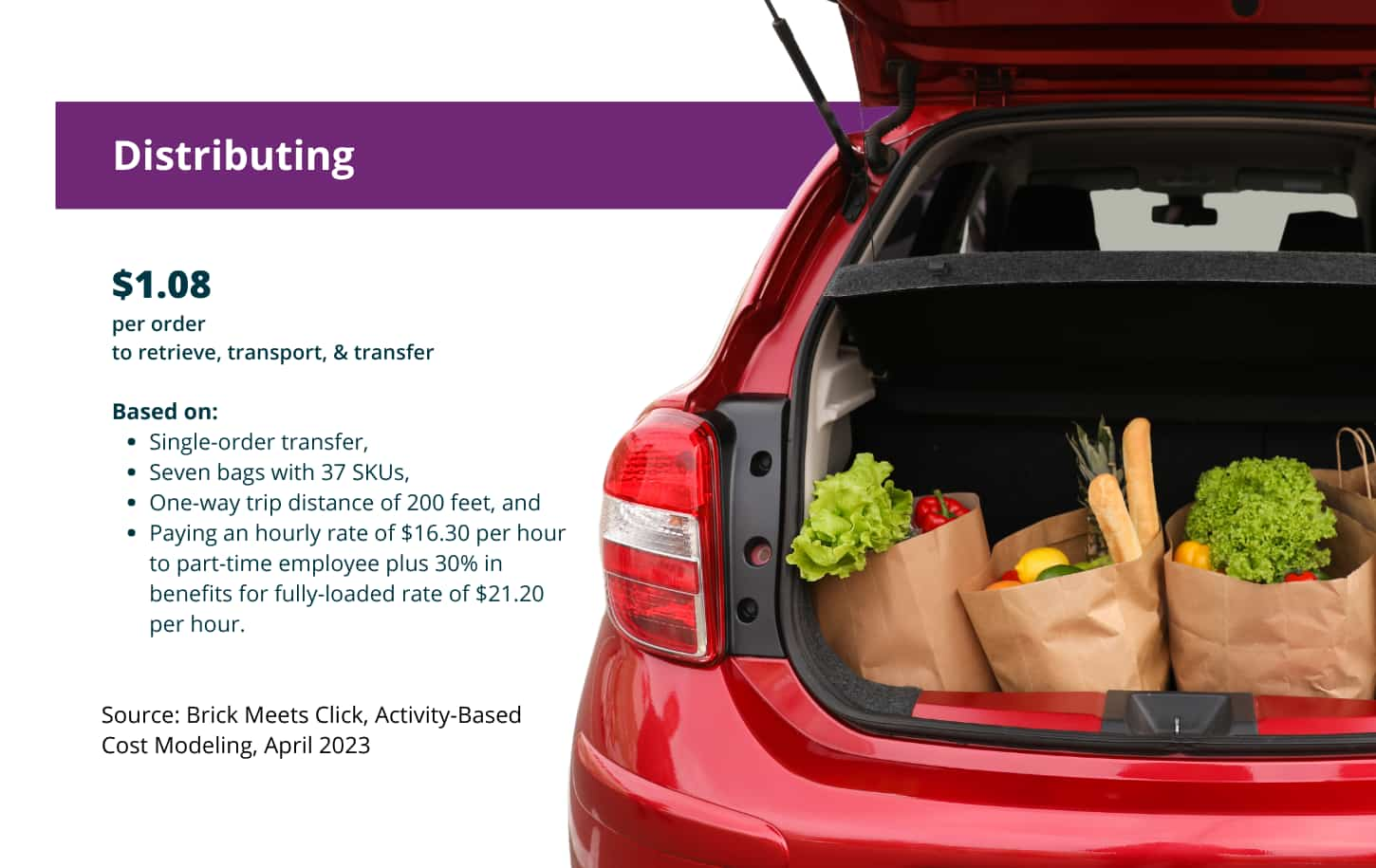 Decelerating Demand – Demand isn't what it was during the pandemic. It's softening in large part due to an inflationary period, making it imperative for grocers to re-strategize and consider the profitability of online orders.
Advantages of Walmart, Target, and Other National Rivals – Larger retailers can offset costs through multiple channels: media networks, sponsorships with Consumer Packaged Goods (CPGs), and capitalizing on dollars from in-store shopper marketing programs.
So, what should the Regional Grocer do to overcome these challenges?
Sylvain's Recommendations for Regional Grocers
1. Measure and Understand Your Operations
Understand every nook and cranny of your operations.
Gauge your cost base – understand your operating model's intricacies and performance.
Key Performance Indicators (KPIs) – if you lack them, reconsider and define them. They guide your strategies and indicate performance.
2. Rethink Operational Modelling
Double, even triple your order numbers!
Doubling up on order numbers can reduce costs from $12.62 to below $8. Tripling order numbers can bring it down to under $6. Look for avenues to cut costs without compromising efficiency. Efficiency is paramount, and labor utilization plays a crucial role.
3. Pricing Strategy is Key
Face the pricing discussion. It's critical to address service pricing head-on.
Think about tiered pricing or even time-based pricing. Consider not charging customers who spend above a certain amount. It encourages more items in one basket and incentivizes purchases. Offer reduced fees for off-peak order pickups and higher charges during peak times. The idea is to incentivize customers while ensuring they get value. Again, by driving more orders, you will be reducing overall operational costs and enabling economies of scale.
4. Embrace Sponsorships & Media Networks
Imagine a scenario where a customer's order is "brought to them by Coca Cola," and they get a complimentary Coke. This can be an additional revenue channel for your brand to maximize, increasing your profit per order. It's a win-win.
5. Factor in Every Single Cost
That $1.08 cost for transitioning items from inside the store to a car? It adds up. Make sure it's integrated into your fees and ensure customers are in the know.
And lastly, remember, if you're not measuring, you're not improving.
Stay agile, iterate often, and always aim for unparalleled service.
For those hungry for more, click here to get your hands on the full 2023 online pricing research report.
Thanks for watching/reading, see you next time on TopShelf Spotlight!
Speakers