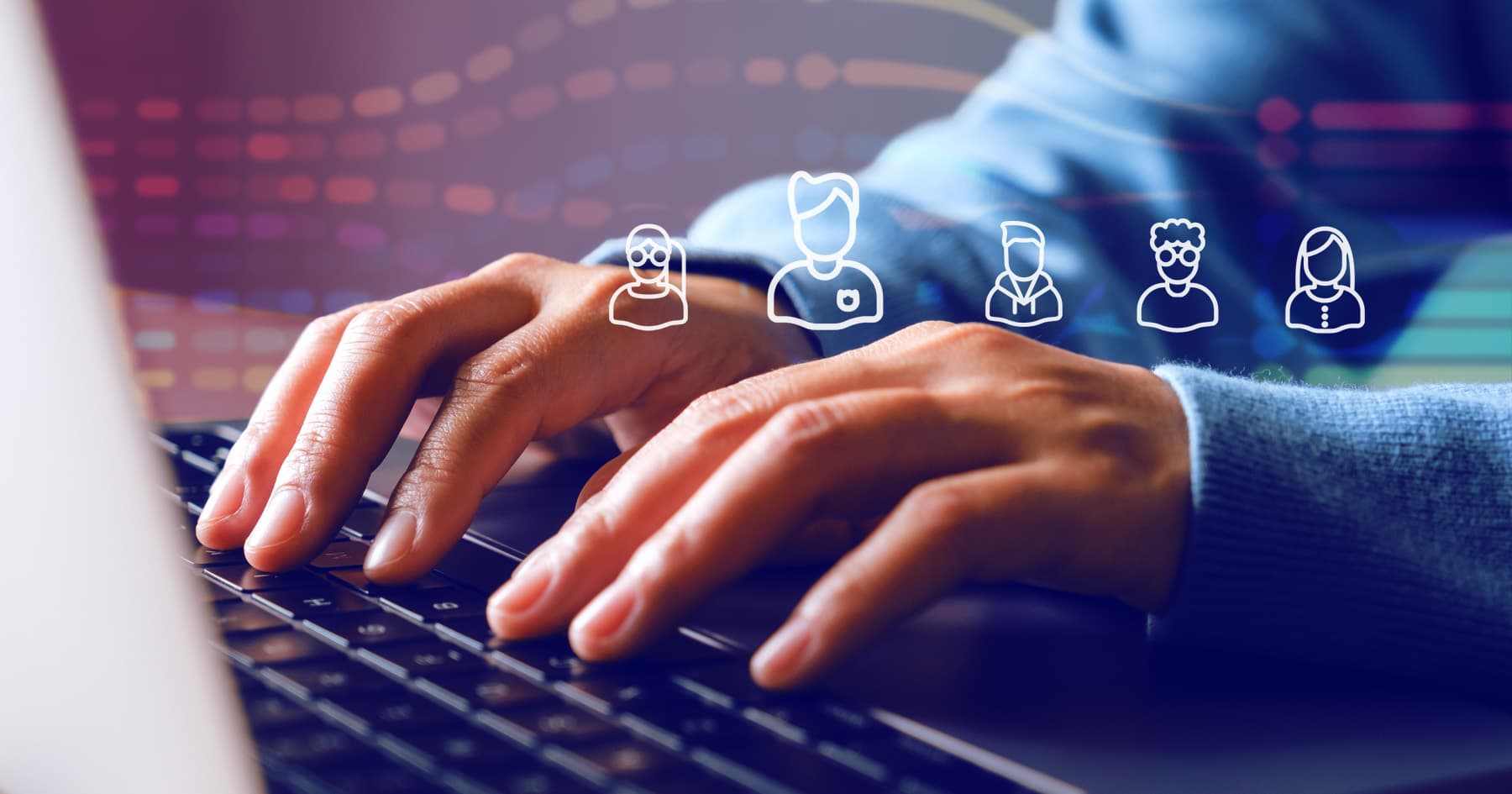 What Grocers Need to Know About the Next Generation of Analytics: Google Analytics 4
The grocery retail landscape is undeniably turbulent. As the eGrocery battle heats up, customer retention and loyalty is up for grabs.
The most powerful tool in a regional grocers' kit to compete against mass merchants is going to be data. And retailers who embrace it will beat the competition and win a larger share of wallet. The next generation of Google Analytics – Google Analytics 4 is going to disrupt how modern grocers collect and use customer data.
Launched back in late 2020, Google Analytics 4 (GA4) is the biggest upgrade Google has made to its analytics platform since Universal Analytics – which has now been in use for over a decade. Change is not always exciting, but this big switch promises grocers unparalleled flexibility and a much more granular look into customers' shopping behavior and preferences.
Grocers can now build personalized channel groups and better segment and track website traffic, opening up undiscovered optimization opportunities. These customizable channel groups can be modified as per company preferences or any other optimization criteria. This and many of GA4's other key capabilities are all set to transform eGrocery businesses in the near future. Let's see how.
What is Google Analytics 4 and Why Grocery Retailers Should Care?
A machine learning-backed, powerful analytics tool, Google Analytics 4 measures active users' website traffic and engagement. GA4 relies on event-based measurement by recording every customer interaction as events, eliminating the need for session-based data collection. By facilitating cookieless customer data collection, GA4 is ready for the future of analytics with a privacy-centric approach.
That's not all! Its predictive capabilities allow businesses to anticipate customers' future behavior and prepare for it in advance. So, if a particular segment of grocery shoppers seem to be gravitating towards a certain product category, grocers who own and control their own first-party channels can influence product recommendations to boost visibility, and therefore sales.
How do grocery retailers make the most of GA4?
The grocery retail landscape is ever-changing. Customers' buying behavior and grocery shopping preferences change constantly influenced by macroeconomic factors like inflation, which has eroded product and brand loyalty. For retailers, keeping up with global trends and their customers' needs can be tricky. And that's why understanding how to use Google Analytics 4 can come in handy!
GA4 is an evolutionary tool to add to a grocery merchandiser's arsenal. This new version of Google Analytics has made it highly streamlined for grocers to track user data along multiple touchpoints that span across platforms.
With GA4, drilling down for accurate and actionable insights around customer preferences and buying behavior is a lot more convenient. For example, GA4 enables grocers to zoom into the products that are selling well, which ones need more push, where exactly in the cart building process shoppers are hesitating, and how the overall cart building experience can be improved.
With advanced and flexible features that allow grocers to better leverage data to drive engagement, sales, and loyalty, GA4 can be game-changing for retailers currently shaping their growth strategies for the coming years.
What Happens to Universal Analytics?
Google will be sunsetting its 10-year-old Universal Analytics by June, 2023, making it mandatory to migrate to Google Analytics 4. Making the transition might seem like a challenge at first, but the next-gen capabilities of GA4 make the heavy lifting worth it. When compared to Universal Analytics, GA4 is far more customizable, compliance-centric, and specialized – making it a highly evolved tool for modern marketers.
What Does Google Analytics 4 Mean for eGrocery Businesses?
Direct linking to Google Ads account
With GA4, grocery marketers can link their Google Ads account to their analytics one and directly build audiences for retargeting. Any event can be used to configure Audiences and then synced with Google Ads. So, all shoppers who add items to their cart from a particular category, but don't complete the purchase can be added under one audience segment. Later, this audience segment can be retargeted from the Google Ads account with relevant "buy now" ads to convert them.
No reliance on third-party cookies
With the use and support for third-party cookies slowly phasing out, Google seems to acknowledge the shift in how user information will be collected in the future. GA4 completely does away with any reliance on third-party cookies and uses only first-party cookies and machine learning for customer data collection. This helps grocery retailers stay compliant with the state laws, respect shoppers' privacy, and protect their sensitive information from being misused.
Improved tracking and enhanced event measurement
Page views are no longer the most sacrosanct visitor behavior analysis metric; customer engagement is the new big thing! With Google Analytics 4, all measurements are now considered events and there's no additional code required to track these events. Grocers can break down session-level reporting into interaction event-level reports and gain granular insights into how users interact with their website.
So, what does this mean for grocery retailers?
GA4 is revolutionizing the tracking of interactive events like scrolls, searches, and clicks, making engagement rate a crucial metric for marketers. However, for grocery merchandisers, eCommerce managers, and directors, the ultimate North Star remains Conversion on the basket. With GA4, retailers can better understand and enhance cart conversion rates, providing a more delightful shopping experience for customers.
GA4 records all shopper interactions as events and allows for up to 25 customizable parameters, tailored to specific use cases. This advanced analytics system enables retailers to track and anticipate customer behavior. By doing so, they can optimize their strategies to increase cart conversion rates. Here's how GA4 helps grocers achieve better cart conversions:
Comprehensive data collection
GA4's ability to track a wide range of events and interactions provides a wealth of data on customer behavior. This data helps identify patterns and preferences that can inform online grocery strategies for improving cart conversion rates.
Enhanced audience segmentation
GA4 allows for advanced audience segmentation based on various factors, such as demographics, shopping behavior, and browsing history. This enables eGrocers to create personalized offers and promotions targeting specific customer segments, ultimately driving better cart conversions.
Improved product recommendations
By analyzing customer behavior and preferences, GA4 empowers retailers to offer more relevant and appealing product recommendations. This not only encourages customers to add more items to their carts but also increases the likelihood of successful conversions.
Abandoned cart recovery
GA4's tracking capabilities enables grocers to identify customers who have abandoned their carts, allowing them to re-engage with highly targeted messaging and incentives. This can lead to the recovery of lost sales and improved conversion rates.
Predictive analytics
With GA4's machine learning-based predictive analytics capabilities, purchase probability, churn probability, and revenue prediction become possible metrics to track to proactively anticipate customer shopping behavior. Such in-depth information can be a goldmine of insights for eCommerce managers looking to understand and break down their ideal customer profile and target customers with more personalized offerings.
These insights can provide critical customer insights such as how likely a shopper is to make a purchase in the next 7 days based on their past behavior. Grocers who have retail media running on their first-party channels can use this information to target customers with product-specific native ads, personalized direct promotions, or any other incentive to encourage repeat purchase behavior.
Customized dashboards
Google Analytics 4 comes with an extremely customizable dashboard that allows grocers to view and visualize reports that matter the most to their business. They can even create custom segments based on pre-decided triggers to categorize customer behavior and leverage it for future marketing campaigns.

For example, retailers could create a custom segment for all conversion events that occurred within a particular time slot. Later, that segment could be targeted with push notifications within the same period.
Mercatus – Your Trusted Partner for any Support Around eGrocery Analytics
As GA4 completely replaces Universal Analytics, retailers will have an incredible opportunity to better segment their customer base, gather improved insights, and optimize their targeting strategies. And getting acclimatized with GA4 might sound like an uphill battle, but with Google's extensive support, resources, and guidelines, the transition would be smooth sailing.
At Mercatus, we're confident that this update will transform how retailers collect and use shopper data and boost their marketing efforts by leaps and bounds. As we pride ourselves on being an end-to-end omnichannel grocery platform, we would love to actively participate in helping you set up and get the most out of Google Analytics 4 for your eGrocery website. For any support around what your ideal next steps should be, feel free to reach out to our team of experts.