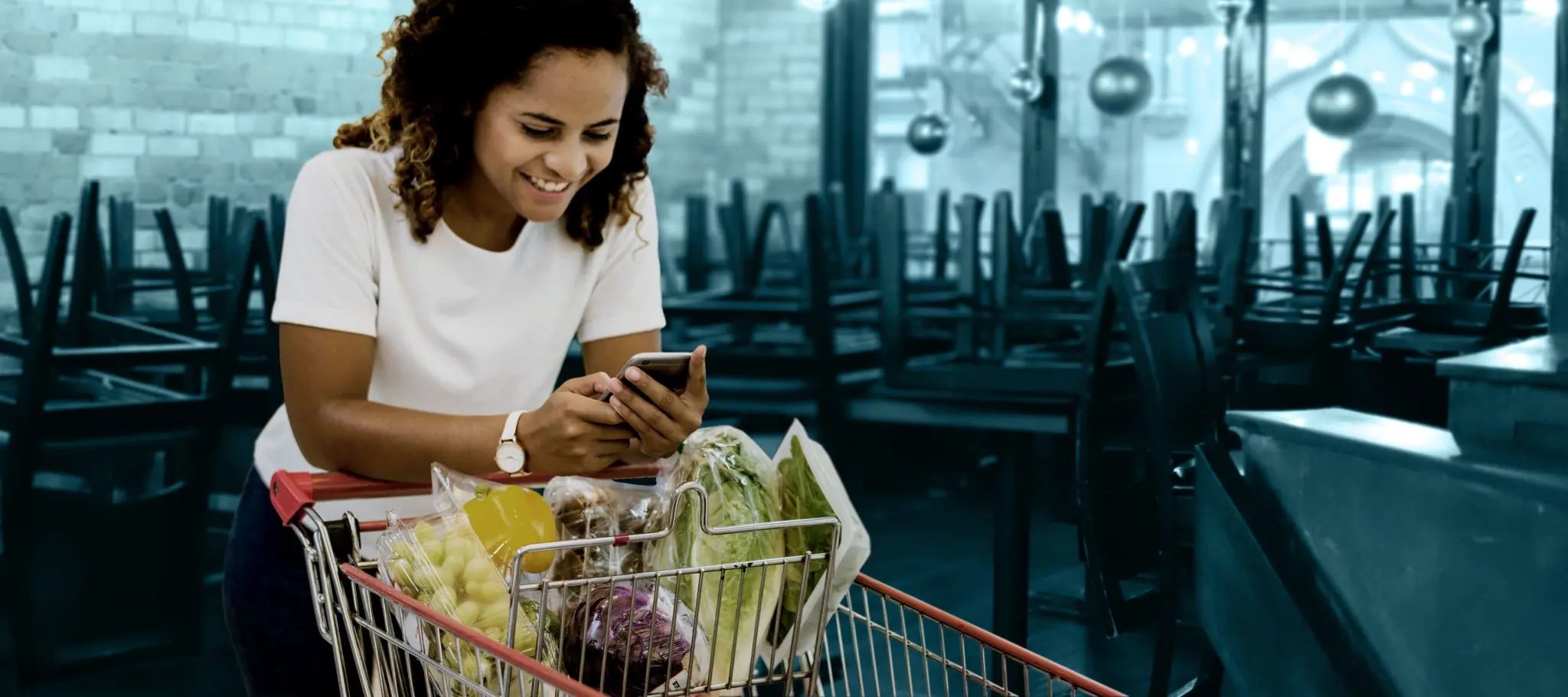 Foodservice Industry open doors to new Food Retail Markets
The foodservice industry has a new opportunity to generate revenue and fill gaps in the food supply chain through direct-to-consumer (D2C) eCommerce.
The COVID-19 pandemic created a shock wave that has reverberated through the entire food industry, but the effects have been lopsided. On the one hand, retail grocers are enjoying a sizeable lift in business coupled with tenuous supply chains that resulted in out-of-stocks for consumers. On the other, the restaurant industry generally has had a harder time surviving with off-premise dining, and this has significantly limited business for portions of the foodservice industry.
The large quick-serve restaurants (QSRs) have been best positioned to adjust to the new realities of physical and social distancing, according to Jeffrey Bernstein, Research Analyst at Barclays. In their sales mix pre-outbreak, 80% or more came from off-premise customers. Going forward, the large QSR chains may simply need to "fine-tune their current operations to include greater emphasis on contactless customer interactions, along with enhanced packaging and food safety protocols to ensure maximum hygiene and sanitation."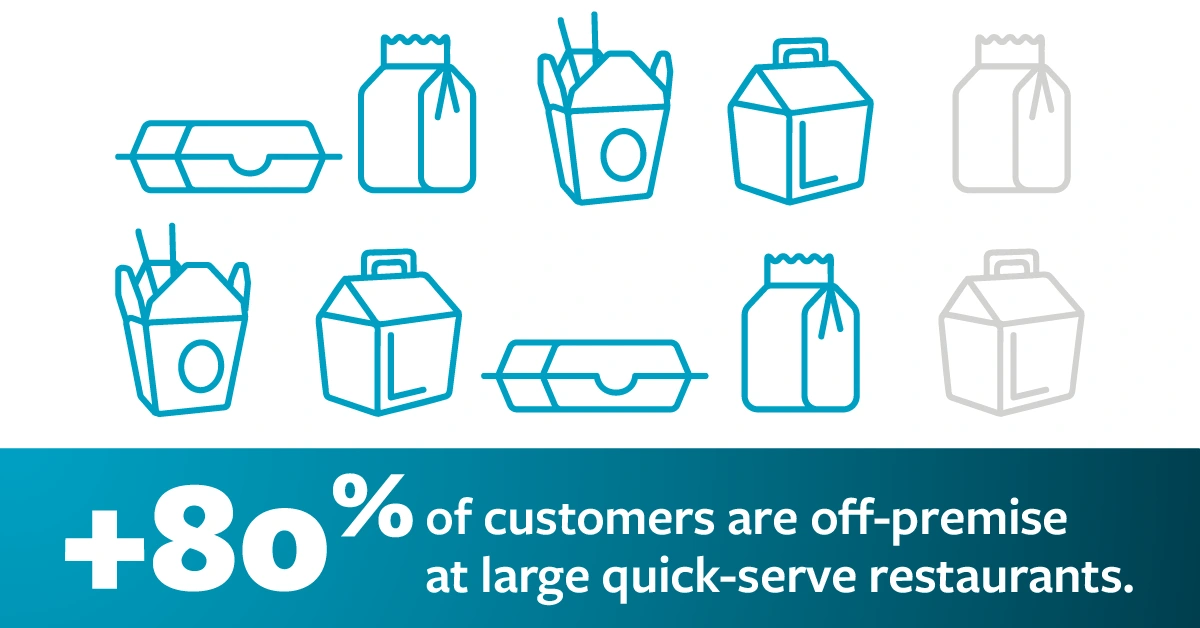 The long, slow decline of casual dining restaurants, by contrast, has been accelerated by COVID-19. "In a world where consumers are less inclined to engage in large public gatherings," writes Bernstein, "casual dining restaurants will have to grapple with the fact that 80%+ of their sales mix is dine-in."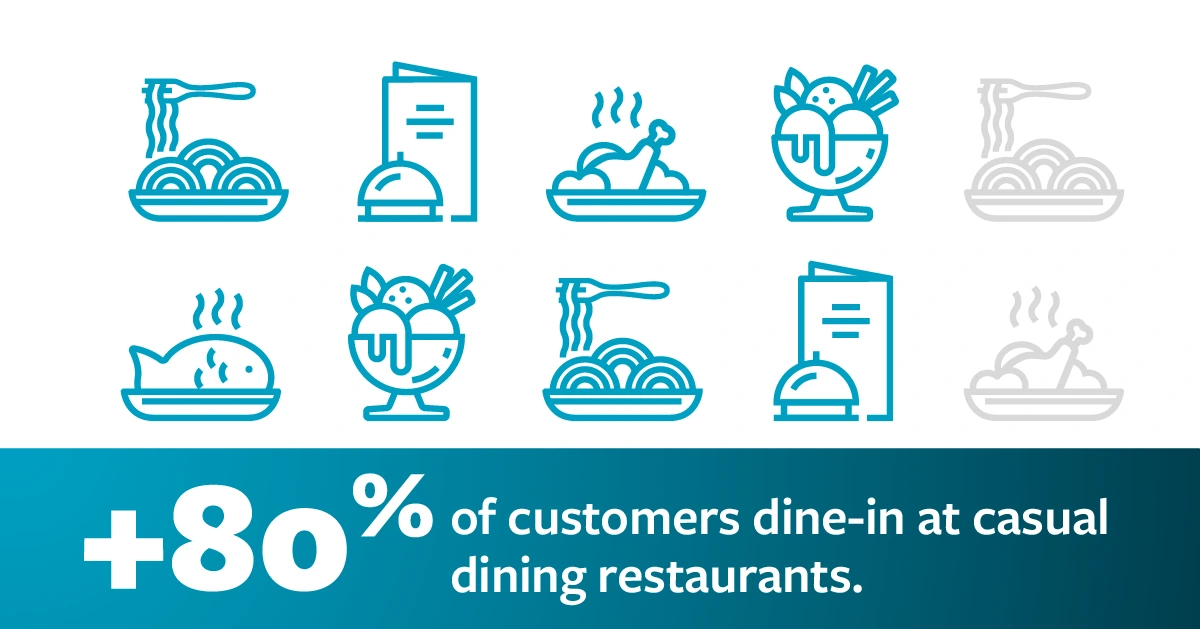 Foodservice distributors who supply a large number of casual restaurants are therefore seeking new lines of business to offset the challenges of existing business. Some players in the foodservice industry have stepped up to the current challenge by working with grocery retailers to provide missing foods. Both Sysco and US Foods, for example, are shifting their distribution channels to include grocery stores, thereby forming a sort of alternative link in the retail grocery supply chain, while providing a way to replace some of the revenue formerly provided by their primary (restaurant) clients.
But the urgent need of the current situation is carving out yet another option, one which might have been inconceivable just a few months ago: selling direct-to-consumer (D2C).
The need for alternative markets
Pivoting to selling D2C has the potential to be a win on many levels. By finding innovative ways to change their business model, foodservice providers and distributors can get a much-needed revenue injection, while helping shoppers who are increasing their "at home" food spend but often struggle to find all the items on their grocery list.
The World Health Organization acknowledged the need to address these gaps in a recently published guidance, COVID-19 and Food Safety. The April 22 document, published jointly with the Food and Agriculture Organization of the United Nations, included the recognition that
"Food businesses that would have supplied the catering sector may now need to find alternative markets for products. Similarly, restaurants that have purchased food products or ingredients may need to find markets for such products they no longer require to produce restaurant food. Temporary authorization to sell such products should be provided in these circumstances…."
The foodservice industry is well-positioned to fill a void in the food supply by offering a wide range of foods and related household items, at competitive retail prices. But what exactly does this pivot look like?
Shifting the model
Already, smaller foodservice companies have adapted their business model by selling direct-to-consumer. On a micro-scale, there are mom-and-pop restaurants providing curbside pickup to local residents on a limited range of food items. Think of a neighborhood bakery selling flour and yeast, for example. On a somewhat larger scale, luxury food purveyor Regalis started selling direct to the public through Instagram and quickly opened up an eCommerce website.
But foodservice distributors aren't corner bakeries selling to the residents around the corner. How can they reach a broader consumer market?
One option is for large foodservice distributors to open a brick-and-mortar shop out of their current warehouse. After all, many customers are now used to the Costco setup, and when faced with shortages, they will be willing to overlook the lack of amenities in their shopping environment.
But what happens after the pandemic? Will shoppers continue to frequent the foodservice warehouse, or will they return to their familiar retail grocery store and private label brands?
Setting up the technology
A clue to a better solution might be found in the way some foodservice companies are packaging up meal kits for restaurant clients to sell to customers.
Phil Lempert recently coined the term "restaurmart," which is the foodservice equivalent of the grocerant concept. For years, grocers have offered restaurant-style amenities in-store and, more recently, online with prepared meal ordering for pickup and delivery. He says foodservice companies can help their casual dining customers by helping them create mini food retail markets that carry "essential" food items. Whereas shoppers might not have any experience with a foodservice distributor's lineup, they will gladly purchase the foodservice company's sauce and fresh pasta when it's offered by their favorite neighborhood restaurant. The possibilities are limitless: specialty items, fresh produce in consumer-friendly quantities, dinner kits, and everyday mealtime basics. The list goes on.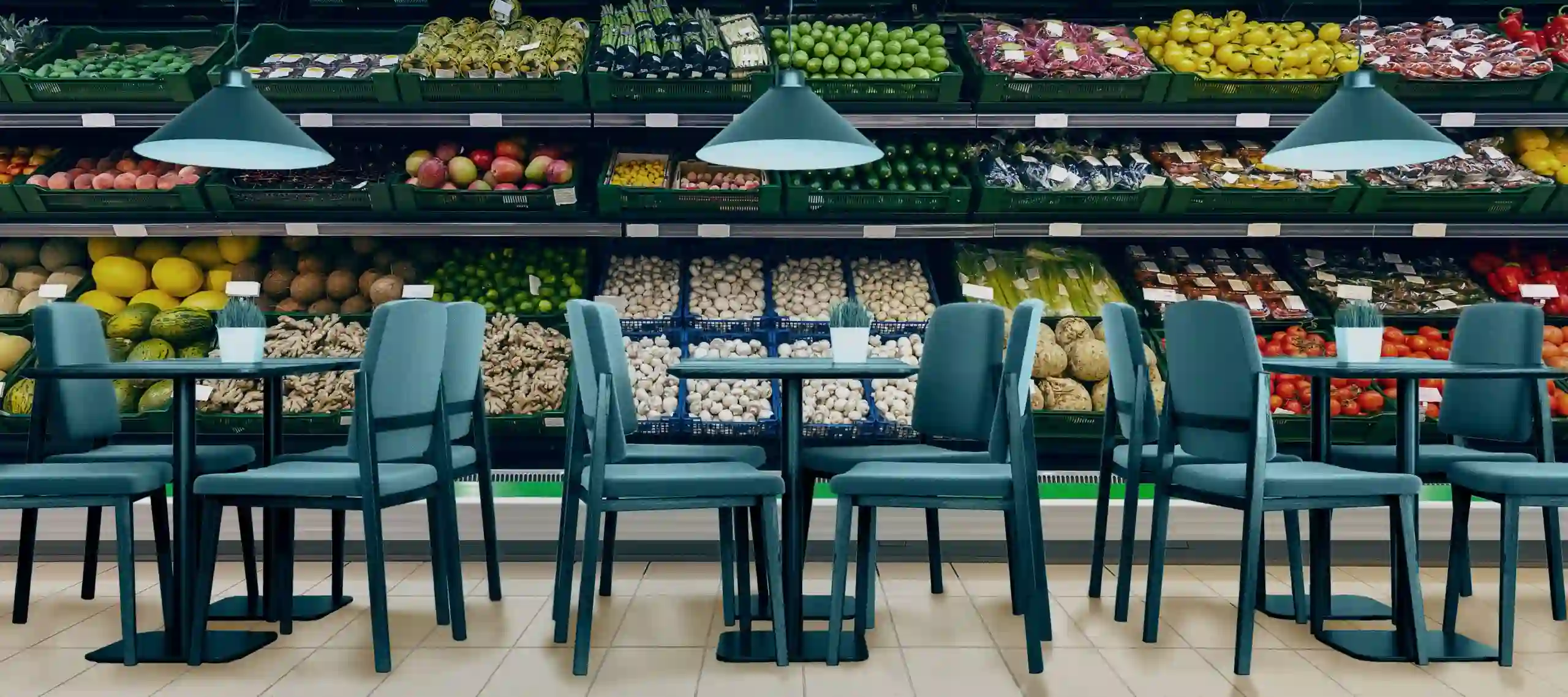 Moreover, this concept could be taken a couple of steps further. Let's say a foodservice distributor helps a number of its neighborhood restaurant clients create mini-markets. What if it also helped them extend their restaurmarts from the takeout model to click-and-collect or delivery? By setting up an eCommerce site, the food distributor can essentially create a third-party marketplace for its restaurant clients, enabling each individual restaurant to reach more of its own customers. This is a solution that has the potential for real longevity far beyond the pandemic.
Technology requirements
Members of the foodservice industry looking to expand into the D2C channel need to find a partner with deep expertise in serving the food retail market, one who understands the unique needs of the sector and consumer behavior. They also need a partner who is able to provide this technology quickly.
Technology capabilities to look for include a company that will empower the foodservice distributor to build an online brand presence in this new vertical and cultivate customer loyalty that will survive the pandemic and beyond.
Technology should include both a website and a mobile app, to suit the way today's consumers are accustomed to shopping and provide a seamless online shopping experience from the warehouse or the casual diner, with pickup and food delivery options available.
Other features to look for in an eCommerce partner include the flexibility to integrate with third-party technology partners of choice and the ability to provide a headless commerce solution, in which the front-end website and app are de-coupled from the back-end commerce, to provide a true custom branded omnichannel experience that can be easily managed and updated.
Learning what to look for in this new space, and getting up and running quickly with the right solution, is a tall order. A tech partner who works with you and puts your needs first can make it possible.
If you're in the foodservice industry and are looking to replenish your revenue stream with a D2C eCommerce solution, Mercatus can guide you through the process and create a solution scaled to your organization. Book some time with one of our product experts today to get started!
Enjoyed this blog post? Then you might like these resources:
Blog: Warehouse Fulfillment – Your Best Weapon in Grocery eCommerce Retail