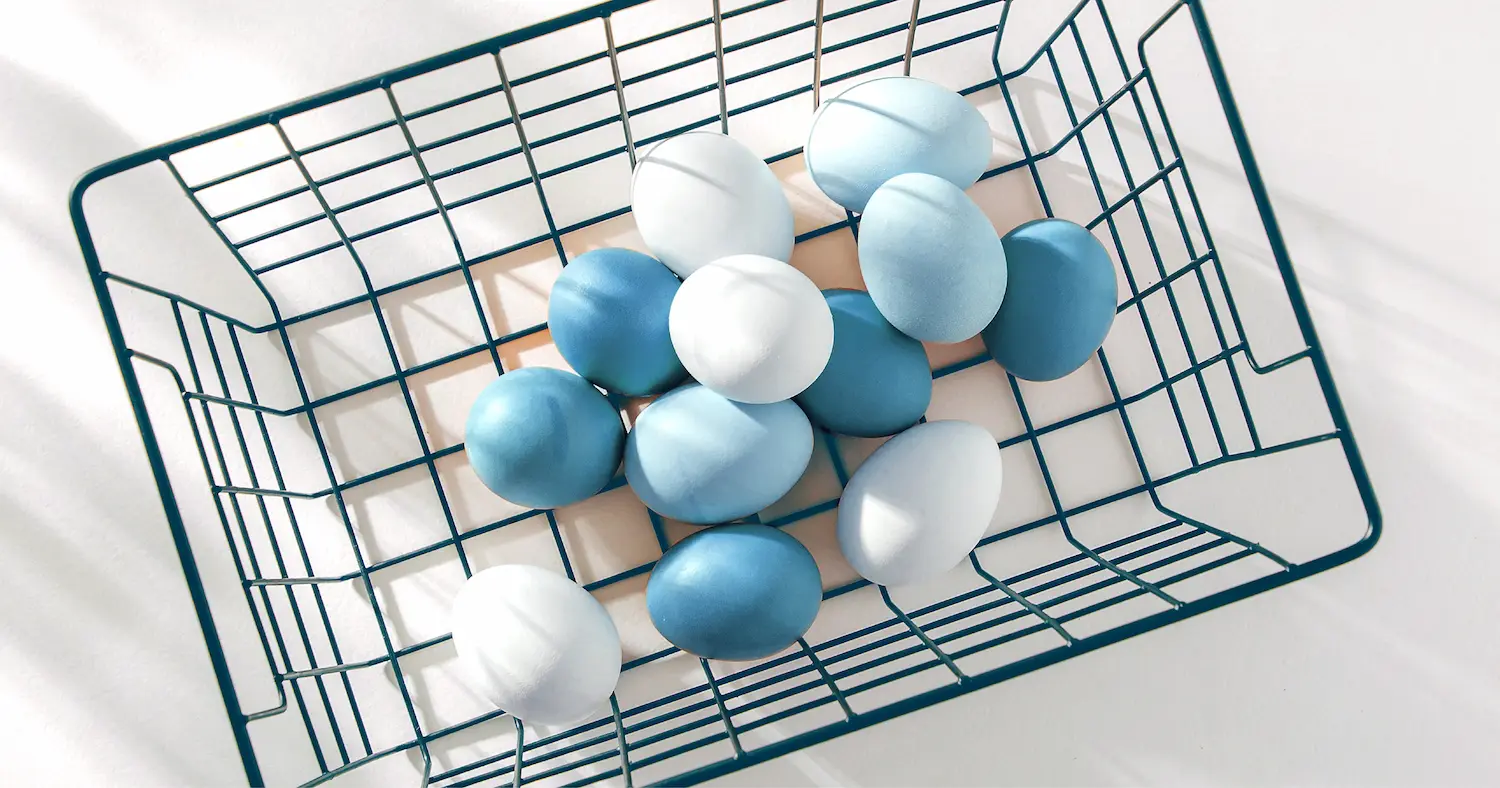 Online Grocery Marketplace —Don't Put All of Your Eggs in This One eCommerce Basket
Online grocery marketplace exclusivity is less effective than a multi-channel approach to building strong customer relationships and profits.
The pandemic has changed the way the world shops. In the US, pickup and delivery orders remain far higher than pre-pandemic levels, indicating a clear, ongoing desire for the convenience of buying groceries online. As a result, many food retail businesses — and particularly marketplaces — are looking to protect their share of the digital shopping basket. The online grocery marketplace providers are doing what they can to maintain their market share. Even offering to lower their commission rates to grocers who commit to partnering with them exclusively.
But should grocers put all their eggs in one eCommerce basket, so to speak?
It turns out there is much more to gain by retailers taking a diversified approach to eCommerce investment. By positioning your owned grocery eCommerce site as the centerpiece of a multi-channel digital retail strategy, and using the marketplace as just one of many channels, you can capitalize on the best of all possible solutions.
Instead of limiting options, the multi-channel approach allows grocers to take control and access more shoppers while integrating with partners of their choice and building customer loyalty. Let's take a closer look at this and why the Gartner report "Balance Marketplaces and Direct Channels for Digital Commerce Growth and Customer Engagements" (republished in July 2020) stated that: "Constraints in controlling the customer experience are the biggest challenge facing marketplace sellers."
Online grocery marketplace benefits for grocers
There is no doubt that having a presence on a marketplace can be helpful, especially when you're entering the eCommerce arena or expanding into a new geographic market.
The online grocery marketplace provides an easy entry point to online selling. With little in-house expertise required from the grocer and a smaller financial and labor investment, marketplaces offer a faster time to market than other solutions. With their focus on IT functionality, some marketplaces also offer cutting-edge capabilities, such as Amazon's voice commerce solution, Alexa.
Once on the marketplace, your grocery business is exposed to a wide potential customer base. More than half of U.S. grocery delivery sales are made through Instacart. If you go a step further and sign an exclusivity contract to partner solely with the marketplace, you also benefit from lower fees, according to the Wall Street Journal. And signing an exclusive contract could help expand the range of your delivery area, as claimed in a recent announcement when Organic Garage signed an exclusive partnership agreement with Instacart.
The high costs of a marketplace — and exclusivity
But these benefits of convenience, technology, speed to market, and access to a large, established shopper base come at a cost. We know that the various fees and commissions charged by marketplaces can be costly, resulting in extremely thin margins for a grocer's business — as low as 5% before operational costs. But there are many other, far-reaching costs that may be easily overlooked in the excitement of getting online or getting a "deal" in exchange for exclusivity.
Marketplaces usually dictate pricing policies, which can sometimes even affect the prices the grocer can set in other channels. They often place restrictions on marketing and promotions, which can limit your opportunities to entice new customers, reward loyal ones, or win back lapsed customers.
Perhaps the most significant loss is the limitations placed on your ability to offer an outstanding, differentiated online grocery shopping experience. That experience is key to building customer relationships and long-term loyalty to your brand. In Gartner's report, they observe that:
"A big challenge in operating a marketplace store is getting shoppers to discover your brands and products among millions of listings, and winning them over when pricing is transparent and there is little differentiation in the customer experience."
The overall result is that customers may attach their loyalty to the marketplace rather than you, even though you're the one directing customers to the marketplace. Grocers are left unable to control the online shopping experience, to develop relationships with customers in the marketplace. This has a severe impact on customer lifetime value (CLTV), which is such an important metric to the long-term financial health of a grocery retail business.
And if you sign an exclusivity deal, the impact is even more drastic. While you have the potential to access the marketplace's large shopper audience, you're in competition with all the other retailers listed on the marketplace. You also sacrifice the ability to access other delivery providers' shopper networks, as well as the benefits offered by competing service providers.
For example, both DoorDash and Uber Eats are entering the "next-hour commerce" category — one the Wall Street Journal has described as "the next frontier of competition" — pitching their offering, not as food, but as speed and convenience. Their fast delivery is complemented by a growing capacity to accommodate an ever-larger inventory of products.
It pays to put your eggs in different eCommerce baskets
Clearly, as a long-term strategy, the exclusive use of an online grocery marketplace leaves much to be desired. By using multiple channels and putting your owned grocery eCommerce experience at the center of your online retail strategy, you benefit from the flexibility you need to grow your business online.
This allows you to benefit from new customers through the marketplace channel while building lasting relationships with both new and returning customers on your own dot com. And, with marketplace fees applied to only a portion of sales, the impact on your bottom line will be considerably reduced.
The Southern California supermarket chain Stater Bros. has put its owned eCommerce experience at the center of its strategy by partnering with Mercatus to expand beyond the marketplace.
By choosing an eCommerce partner who can design a solution for you to control and configure your online grocery experience, you can execute this multi-channel strategy on your terms, with the technology and processes that are right for your business.
The Mercatus grocery eCommerce platform, for example, offers a configurable, headless front-end that allows retailers like you to build their online grocery site to reflect their unique retail brand. And to complement how your site looks and functions, you can elevate the online shopping experience, by choosing from any technology integration partner in our expansive network or bringing your own partners.
This flexibility in an eCommerce platform allows you to create an eCommerce site that truly fits the needs of your business. If you're working with legacy enterprise platforms or have a unique business model or customer base, the smaller downmarket solution providers can't accommodate your needs and marketplaces generally won't accommodate them. But when you work with a provider like Mercatus, you gain a flexible eCommerce platform that works for your needs and gives you control over your eCommerce to build and expand your program.
Take some eggs out of the online grocery marketplace basket and start building your multi-channel eCommerce strategy today. Learn how by downloading The Modern Grocer's Guide to Winning at eCommerce.