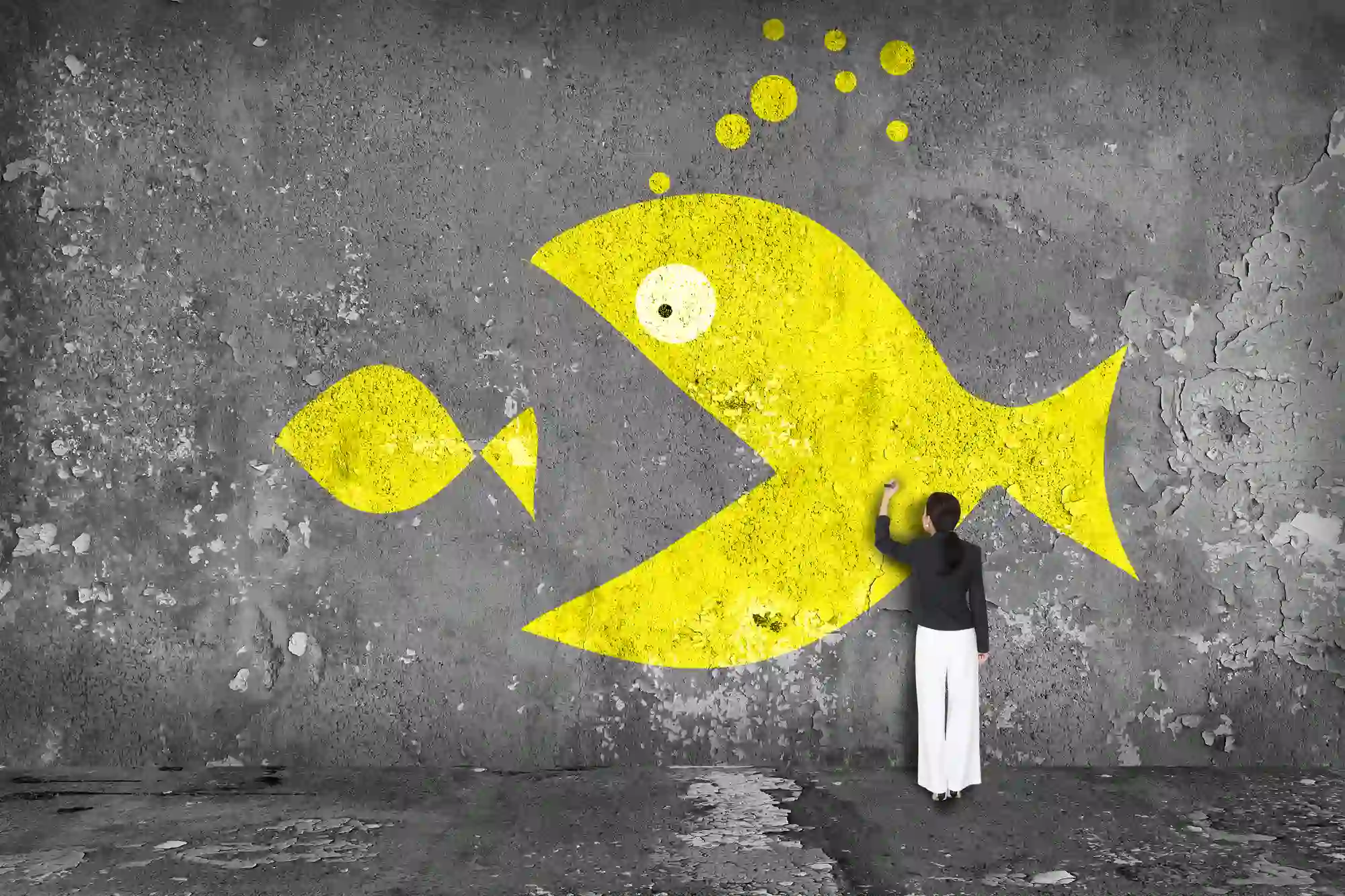 Big Moves: The Importance of M&A in the Grocery Retail Industry
Mercatus invited industry analyst and commentator, Brittain Ladd, to share his views on the seismic shifts affecting the grocery retail landscape. In this blog series, Brittain details the steps traditional grocery retailers can take to prepare themselves by digitally transforming the way they do business today.
M&A as Strategy
"Grocery is hard" is a phrase frequently spoken by grocery executives and industry analysts. Low margins, changing consumer trends, new entrants, disruptive technologies, and a myriad of other issues make it a challenging endeavor. The biggest challenge within the grocery retail industry, however, is convincing executives of the need to understand that their industry is under siege from competitors, both inside and outside of the industry. The best example of a threat outside of the grocery retail industry is Amazon's Whole Foods acquisition in June 2017. After 10 years of trying to gain market share in grocery retailing, Amazon Fresh, Amazon's online grocery service, controlled less than 1% of the grocery market in 2017. Grocery executives openly dismissed Amazon as a threat…until Amazon acquired Whole Foods.
Why was Amazon's acquisition of Whole Foods a surprise to so many executives? Given that Amazon had never made a large acquisition, grocery executives were convinced that Amazon would continue investing in Amazon Fresh as its primary growth grocery vehicle. According to a senior grocery executive who wished to remain anonymous:
"I read Brittain Ladd's 2013 research paper 'A Beautiful Way to Save Woolworths' where Mr. Ladd recommended that Amazon acquire Whole Foods or the Texas regional grocery retailer H-E-B. I distinctly remember laughing out loud when I read the recommendation as I couldn't imagine the largest e-commerce company in the world acquiring a physical grocery retailer. In discussions with members of my executive team and with other CEOs, not one person agreed with Mr. Ladd. Not one. When Amazon announced they were acquiring Whole Foods I couldn't hide from the fact I had dismissed such a possibility would ever occur."
Research conducted by McKinsey in a February 2018 article titled Strategy to Beat the Odds outlined an argument that far too many executives and board members allow personal and social bias to influence their competitive and industry-wide views. In turn, this bias prevents executives from considering possibilities or "crushing assumptions" about what can and will take place. This latter point is key. If executives aren't willing to crush all assumptions and consider all possibilities, they will continue to be surprised and caught flat-footed by activities taking place in the industry. This is especially true in the grocery retail industry as it is undergoing accelerated change and experiencing extensive competitive pressures.
Based on their research, McKinsey's Chris Bradley, Martin Hirt, and Sven Smit identified five "Big Moves" that companies can make to increase their ability to better understand their industry, anticipate competitive moves, and view M&A as a strategy and not a tactic.
Programmatic M&A
Companies need a steady stream of deals every year. Corning, a leader in materials science, understands that doing three deals a year means it must maintain a steady pipeline of potential targets, conduct due diligence on 20 companies, and submit about five bids. Grocery retailers, especially regional grocers, must create a program for identifying acquisitions of proven winners and start-ups with disruptive capabilities.
Dynamic reallocation of resources
Winning companies reallocate capital expenditures at a healthy clip, feeding the units that could produce a major move while starving units unlikely to surge. There is no better example of the efficacy of this strategy than Amazon.
Strong capital expenditure
For grocery retailers, strong capital expenditure means identifying ways to leverage and utilize capital more efficiently, especially as it relates to procurement and hedging strategies.
Strength of productivity program
Grocery retailers must improve productivity at a rate sufficient to put a company in the top 30% of its industry. For example, following a series of performance shortfalls, global toy and entertainment company Hasbro consolidated business units and locations, invested in automated processing and customer self-service, reduced head count, and exited loss-making business units. The company's selling, general and administrative expenses as a proportion of sales fell from an average of 42% to 29% within 10 years. Sales productivity lifted, too—by a lot. Over the decade, Hasbro shed more than a quarter of its workforce yet still grew revenue by 33%.
Improvements in differentiation
Specific to grocery retailers, gross margin needs to increase from the industry average of 1% to 3% to 5%. While it's no easy task, in order to positively impact margins, retailers need digital platforms to enable increased customer interaction, software and machine learning to automate tasks and improve operational efficiency, and private label products as a larger percentage of sales.
McKinsey's recommendations are born out of evaluating the corporate results from 1000s of companies. The evidence is clear – M&A matters and grocery retailers must make Big Moves to survive and thrive.
The Next Wave of Grocery M&A
To state that Amazon's Whole Foods acquisition was a shot across the bow of grocery retailers throughout the U.S. is an understatement. Since the acquisition, Amazon has rapidly expanded two-hour delivery from Whole Foods in several markets and will continue to do so for the foreseeable future. Grocery retailers now understand that Amazon is committed to establishing its leadership position in grocery. To combat Amazon, several retailers have made acquisitions and investments to increase their ability to meet customers' needs, especially as it relates to home delivery. Simply put, Amazon acquiring Whole Foods has triggered the next wave of M&A.
Based on a review of the current state of the grocery retail industry, the following retailers are estimated to be the most active in terms of acquisitions:
Now What?
Grocery retailers should leverage the information provided in this post to their advantage. This information can help grocers better understand how to prepare for future battles against Amazon, Walmart, and other retailers. More importantly, this blog can help executives gain an appreciation for the value that a robust M&A strategy can provide. Specifically, the following questions should be asked and answered:
What is our M&A strategy? How many companies are we evaluating and how many companies are we targeting annually?
What aspects of our retail stores are the most profitable and why?
What is our strategy for increasing gross margin? Have we challenged ourselves to maximize our potential for margin improvement?
Are we a best-in-class digital company or do we merely have digital capability?
Have we personalized the shopping experience?
Do we innovate, or do we complete projects?
Do we have a competitive advantage across any area of our operations?
What is our optimal last-mile delivery strategy and do we have the right partners?
How do we reduce complexity and increase productivity?
Grocery retail is indeed hard and it's only going to get harder. However, the steps outlined in this blog can be utilized by executives to begin the process of making their companies more capable of attracting and retaining customers. By far, the most important hurdle that must be cleared is understanding and identifying the optimal digital strategy. Most grocery retailers have become proficient at running their stores. However, digital remains a challenge yet to be solved.
Read my first blog in this series to better understand the key to unlocking greater grocery eCommerce ROI. In the next, we dive into the fascinating topic of "Finite and Infinite" games and the mistakes made by grocery executives who believe business is a competition that can be won.
---
Enjoyed this blog post? Then you might like these resources: