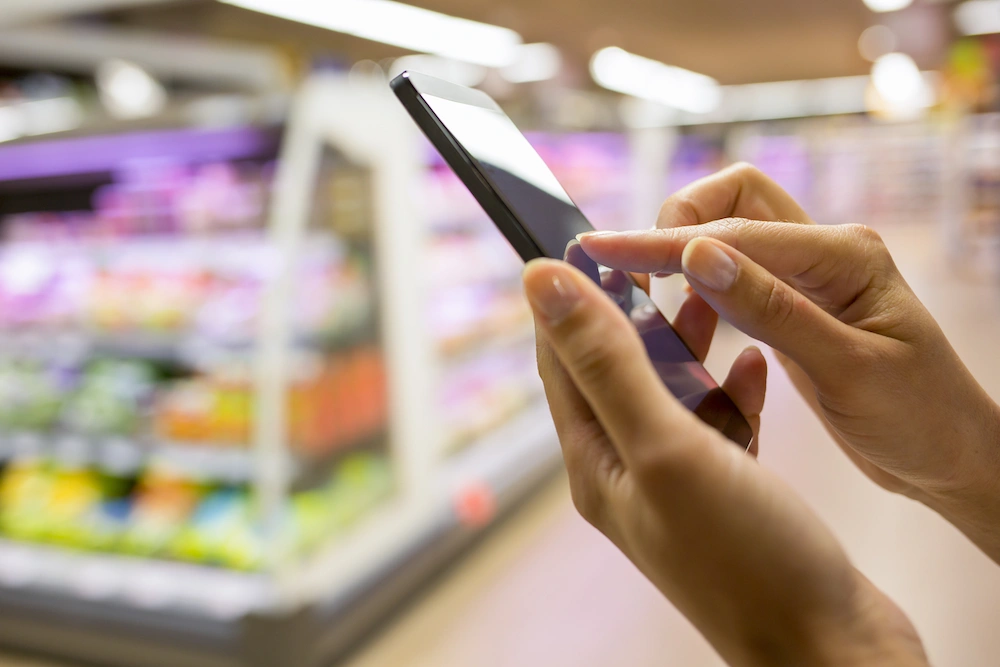 Consumer Data: The Golden Key to Unlocking Greater Grocery Retail eCommerce ROI
Today's most agile retail eCommerce businesses were built on the basis of knowing the unique wants and needs of their customers. Their edge? Lots and lots of consumer data.
Consumer data is a goldmine of actionable insights that have the potential to drive your business forward. How? By mining the many layers of user data that are available to marketers in our digital age, you have the opportunity to gain a more holistic view of your customers, and can hone in on their unique interests, preferences, wants, and needs. In so doing, you'll be able to deliver more of what they're looking for from an e-tail experience.
The good news: If you're a grocery retailer, you already have access to useful and highly actionable shopper data points. It's just a matter of knowing how to plumb the depths of the data available to you—from in-house as well as through outside parties—combining single data attributes into practical insights that can be applied to grow your retail sales, both in-store and online.
Differentiating your data sources
As a retailer, you've got countless channels of high-quality and reliable consumer data. These come from three different channels:
First-party data consists of proprietary metrics collected and owned by you, with the understanding that the customer has given consent for you to collect this information and possibly, use it for shopper marketing purposes.
Examples:
Demographics provided when joining a loyalty program and using that account to complete online store checkout, signing up for eNewsletters or push notifications or other opportunities for consumers to provide their personal information;
Behavioral data from your site(s) or app(s), including engagement metrics like clickthrough rate and number of sessions, but also meaningful sales KPIs like average order value (AOV), purchase frequency, basket depth, customer lifetime value (CLV), cart abandonment rate (CAR), etc.;
Social media engagement statistics.
Benefits: Because it's collected straight from your target audience, first-party metrics are considered the most valuable and cost-effective type of data to collect and manage. They're also most useful for predicting future buying behavior, especially when triangulated with second and third-party data to further personalize marketing messaging and content. That's why retailers like Amazon, Walmart, and more are increasingly leveraging first-party data to make cross-channel marketing messaging more seamless and relevant.
Case in point: Walmart processes vast amounts of internal and external data to analyze a range of complex business questions, which they use to drive real-time pricing and inventory decisions.
Second-party data consists of someone else's first-party data that you can combine with your own customer data sets to gain a more complete view of shoppers' wants and needs.
Examples:
Co-marketing agreements where a non-competitive business might share its customer profiles with your business because it's mutually beneficial to target the same customers;
AdWords keyword data, where Google collects user information and can choose to sell it to marketers for ad retargeting.
Benefits: Because it's collected by a trusted partner, this data is still considered quite accurate and useful for growing the size of your potential shopper audience. And while it's not strictly yours in the sense that you didn't collect it from users directly, the data is generally unique to your company (by virtue of your pre-arranged agreement with the party who collected it in the first place). Further, the data exchange often provides a win-win for consumers too, as they're able to engage with new and interesting brands that may be connected to or complement their initial wants and needs.
Case in point: A grocery eCommerce retailer may capitalize on summer long weekend sales by retargeting ads on the app of a non-competing brand, such as a BBQ, sporting equipment, or beer manufacturer.
Third-party data consists of information aggregated from a range of websites, social platforms, and media publishers, combined into a large dataset that, when used in conjunction with a shopper activation campaign, can help you to reach a more diverse and targeted audience.
Example:
Programmatic retargeting data points like those available through an ad exchange, Data Management Platform (DMP), or Demand-Side Platform (DSP) partner.
Mercatus's grocery eCommerce consumer research, conducted in partnership with Brick Meets Click.
Benefits: The data is frequently collected and refreshed in real-time, so it provides an up-to-date view of an audience and a more accurate means to precisely target those consumers. At the same time, because it's often collected by cloud-based platforms that are built to gather, manage, categorize and crunch third-party data to the company's specifications, it's quick and easy to activate and fine-tune ad campaigns on the fly.
Case in point: Kroger Precision Marketing—a cross-channel media solution that pushes personalized, holistic media campaigns to customers across an expended digital ecosystem, including on-site advertising on Kroger.com, co-branded digital media across the internet, and Kroger's MyMagazine Sharing Network, an exclusive word-of-mouth platform which reaches Kroger's most loyal customers. The platform works exclusively with CPGs to deepen relationships with Kroger customers and brands, tapping into purchase data from 60 million households across 2,800 stores in 35 states.
Next steps: Use your data to take the lead in grocery retail eCommerce
While more marketers are prioritizing personalized, data-driven customer experiences than ever before, where many eCommerce retailers fall short is in the practical application—investing in technology that can help them to crunch that data more easily in order to derive insights that, when applied, can drive profits.
If you're going to stay competitive in grocery eCommerce solutions, you've got to use all the tools at your disposal to create an omnichannel experience that's laser-focused on customer engagement at every stage of the shopper journey. That focus requires data, but also the technological tools and analytics power to deliver ultra-personalized shopping experiences that bring more customers through your gates (whether brick-and-mortar or online, or more likely, a combination of both).
If you're struggling to find the right data that sheds light on your most valuable customers and prospects—or you've got the data but aren't quite sure what to do with it—give us a call! We've been empowering grocers to deliver exceptional shopping experiences online and in-store for 14 years, and our end-to-end integrated grocery eCommerce platform can help you make sense out of your data-driven customer shopping experiences.