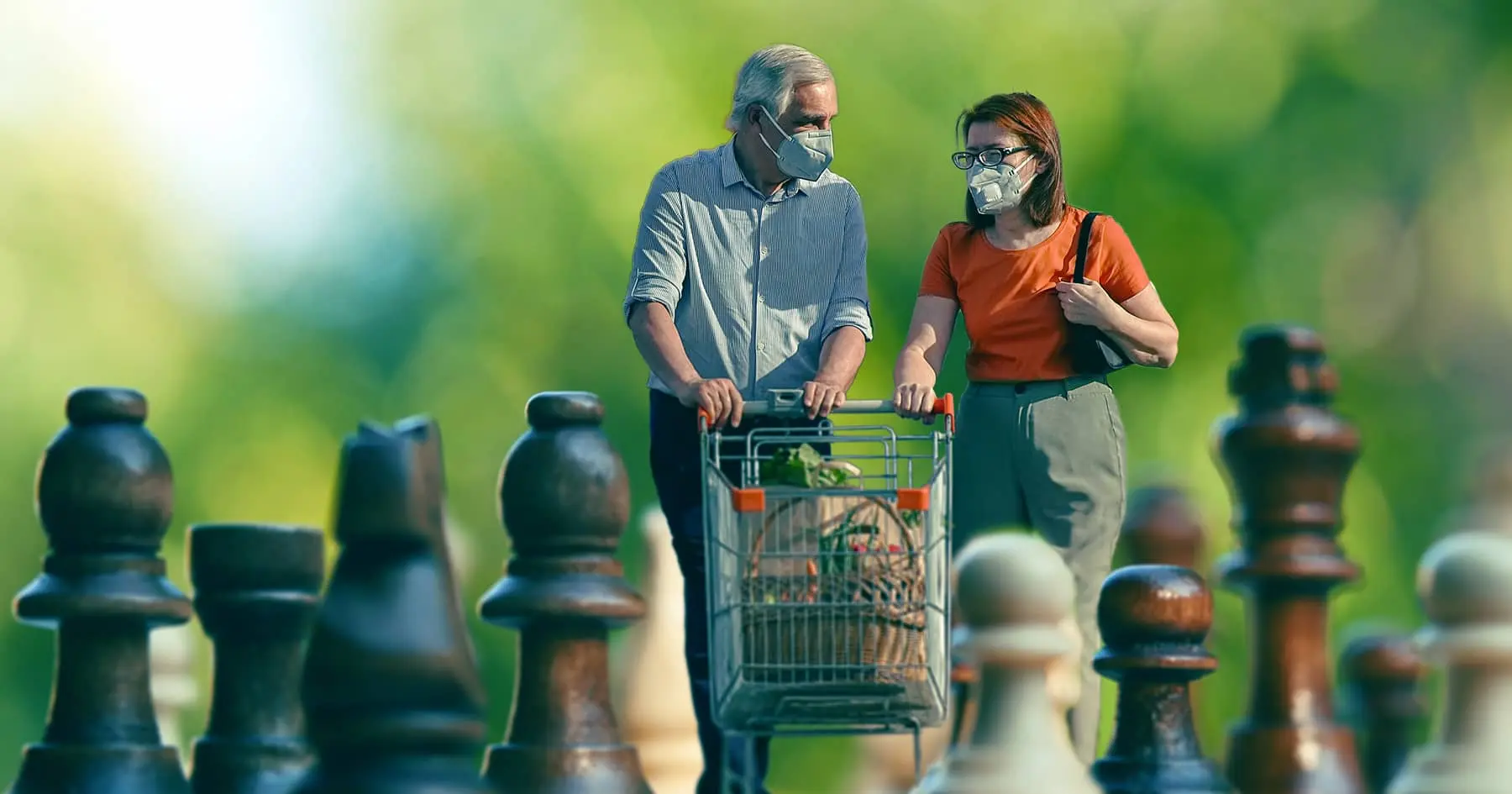 Keys to thriving in the new realities facing eGrocery
David Bishop, partner at Brick Meets Click highlights the keys to thriving in eGrocery and actions that retailers need to consider based on insights from the August 2020 Brick Meets Click/Mercatus Grocery Shopping Survey.
COVID-19 clearly contributed to the accelerated adoption of online shopping in the US. But it's also revealed weaknesses and threats that retailers must address if they want to win more sales in the increasingly omnichannel world of eGrocery retailing. As retailers focus on sustaining future growth, they need to re-examine not only their strategic initiatives and core assumptions but also sales forecasts and plans. Along the way, ask yourselves how, where, and why you have confidence that you will able thrive. 
The time to do this is now. It's been 6 months since the virus began disrupting the way we live and work. Online sales associated with grocery delivery and pickup services have shown signs that the US online grocery segment is retrenching — for example, August reported sales down around 20% versus June's high of $7.2 billion.
Although this correction was expected, it does signal that the US eGrocery market is in transition and is presenting retailers with two new realities: a much larger base of monthly active users and increasing expectations surrounding the overall shopping experience.
So, here is the first of two vital aspects that retailers should integrate into the framework guiding the actions they prioritize to address the new realities facing eGrocery in the US.
Evaluate your adjacency moves
There are three basic and inter-connected moves retailers need to evaluate. Each may take various forms, depending on the competitive positioning of a retailer's current online proposition.  Each can help drive sales growth whether that's by attracting new customers, triggering additional orders, and/or generating incremental sales per order.
The first adjacency move is intended to ensure that your customers have a choice when it comes to receiving an online order from a brick-and-mortar retailer, which generally is framed up in terms of grocery pickup and delivery service.  While this may appear a simple point, it's not a straightforward one as most retailers initially only offered delivery before realizing the value of adding pickup.  Several years ago, we learned that shoppers have very strong preferences for how they want to receive online orders.  The August 2020 research by Brick Meets Click and Mercatus highlighted that around 70% of monthly active users of delivery and pickup, across all retail formats, use only one or the other.  This rate would be considerably higher if we only focused on the interaction between the services at a specific retailer.  
A subset of the first move is to assess how a retailer can offer customers more choices by expanding market access via third-party grocery marketplaces. This aspect is driven by the principle of being present where customers visit online so that a grocer has a chance of being selected as the place to shop as opposed to your competitor. This move, in most cases, is secondary and subordinate to offering your own eCommerce experience. This decision to join the Instacart and Shipt marketplaces requires more careful consideration in order to understand how well it fits with a retailer's overall omnichannel strategy.
The next move is to extend online access to even more of the product categories that are available in stores.  This supports the notion of a more seamless shopping experience, i.e., enabling shoppers to buy what they want, when they want.  Some examples of products not consistently found online include prescriptions, catering services, custom cakes, and prepared foods.  Executing against these areas can prove more challenging for various reasons, like maintaining a fourth temperature zone for hot foods or complying with HIPAA privacy regulations for prescriptions.  In any case, increasing access to more product categories will help to satisfy underserved shopper needs that a retailer is losing out on today, and trigger more online orders by supporting more occasions and need states.
The final adjacency move relates to examining whether adding a ship-to-home service could be a strategic fit.  This is a much more complex action to undertake and to effectively execute; however, it offers the chance to capture spending through a segment that brick-and-mortar retailers don't generally compete. And, the benefits could outweigh the costs as the ship-to-home segment accounted for just under one-third of the total US eGrocery market during August 2020.
Grocers need to consider each potential move within the context of their own customer base, resource requirements, and the ability to establish the capabilities to effectively execute.  This will require a stronger understanding of their online customers in terms of where, how, and why they shop online for groceries. Once retailers understand their shoppers' online behavior and preferences, they will be able to identify opportunities to pursue, strengths to promote, and weaknesses to mitigate.
Enhance the eGrocery shopping experience
The second of the two aspects that your eGrocery framework should include relates to how various moves and actions help to create a better customer experience.   In my next blog post, I'll highlight how principles of communication and coordination can help make for more seamless shopping experiences when buying groceries online.
Enjoyed this blog post? Check out our article on what the last two years have taught us about the grocery eCommerce sector.
To learn more about Brick Meets Click, contact David at [email protected]
David leads Brick Meets Click's consumer research, retailer benchmarking, and market forecasting programs while also working closely with grocers to improve results flowing from their omnichannel strategies.