8 Grocery eCommerce Website Features to Scale Your Omnichannel Strategy in 2023
By: Emi Takeda
In this era of omnichannel grocery, customers can no longer be defined as shopping for items through a single channel, or one fulfillment method. Instead, they prefer a more convenient approach where they can choose the channel that best suits their needs and requirements at that precise moment.
Understanding modern grocery customers' ever-evolving preferences is key when developing an omnichannel digital strategy and experience. But in order to prioritize which initiatives to execute and determine how much of an investment to make, retailers need to have a deep understanding of:
The decisions their customers make along to path to purchase,
The types of information they seek to inform those decisions,
Where and how they choose to make their purchases.
With this knowledge, they can create a unique shopping experience that offers choice and meets the needs of today's customer.
Meeting today's online grocery customers' expectations
Between online and in-store shopping channels, the key drivers behind consumer purchase decisions are price, quality, convenience, and product selection. In fact, our latest pricing research revealed that price is an important factor affecting customer shopping behavior. Customers are willing to pay a premium online because of the perceived convenience and time-savings of the online shopping experience.
For retailers, the biggest opportunity to delight customers as preferences and behaviors change is by offering best in class shopping experiences both in-store and online. By having a great in-store experience and a powerful online grocery platform that enables delivery and pickup services, retailers can be sure to meet consumer demand wherever they choose to shop.
Since a grocery eCommerce website is one of the most critical elements of a grocer's online offering, the question of what features and functionalities should be prioritized to surpass the evolving needs of modern consumers is a never-ending one. Here are eight key features that we consider essential to delivering a seamless grocery shopping experience via an eCommerce website:
1. Personalized offers and loyalty programs
The tried-and-true retail store flyer is a critical component of any grocery business. Customers are trained to scan print flyers to identify desired savings, but nowadays they seek the convenience of accessing the deals that are specifically targeted towards their lifestyle and shopping behavior.
Forward-thinking grocers are now providing personalized offers that present customers with coupons and promotions they're likely to be interested in based on their past purchases, preferred brands, and real time location. The Mercatus Personalized Promotions & Loyalty integration with Eagle Eye enables a retailer to capture this information and dynamically update their website with new offers that customers are more likely to redeem.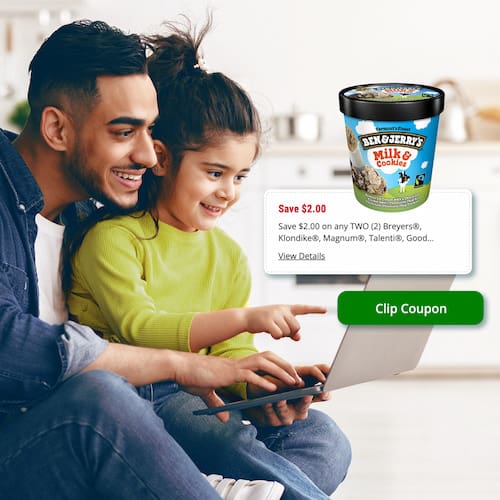 2. Optimized online product pricing
When it comes to online pricing strategies, there's a lot to consider before zeroing in on a framework that aligns with your business needs and ensures profitability. Conventionally, there are two major strategies that you can choose from:
Offset pricing structure: Offer free or low-cost online order pickup and manage the cost-to-serve by increasing product prices online
Up-front pricing structure: Charge fees for pickup or grocery delivery, keeping online and in-store product pricing consistent
Depending upon the nature and scale of your business, your curbside pickup operations, and your customer preferences, you can choose which strategy best suits your needs. Monitoring customer needs is becoming increasingly important as recent research on pricing's potential role in improving online grocery performance has demonstrated that consumers perceive in store and online pricing differently based on how convenient and time effective each service is.
In order to keep budget-conscientious online customers satisfied, grocers will have to price their online services at a point where the additional cost doesn't outweigh the benefits of convenience. Especially during inflationary periods, customers will be conscious about finding alternatives that offer less additional fees.
One tactic would be offering a variable fees structure, wherein you charge higher pickup fees for peak hours and reduce it for slower hours to target budget-conscious customers. This also allows grocery retailers the opportunity to create operational efficiencies, spreading online orders across all available fulfillment time slots.
3. Efficient and user-friendly product search
Do you know the most common reason why customers fail to convert on an eGrocery website? It's not price, or poor customer service, or even a lack of intent. These are all critical elements in predicting customer behavior, but the likely reason why grocery eCommerce websites fail to convert traffic is because customers can't find what they're looking for. According to Baymard, customers often face these issues with search features on websites: can only search for the exact product jargon the store uses, no support for symbols or abbreviations, and non-product queries (e.g. order tracking) are unavailable. A user-friendly search experience at the beginning of a customer's shopping trip can mean the difference between conversion and abandonment.
So, when a customer knows exactly what he or she wants, a retailer's success lies in helping them find that product in the least steps possible. One of the best ways to do that is through incorporating personalized search, which leverages customer data to make product suggestions that are aligned with past purchase behavior.
Grocery retailers can also simplify the product search journey by providing an auto-complete search function that saves customers time from having to type out their entire query. Offering in-depth filtering options when searching through product grids is also another way that retailers can move a customer through to the check out process in a seamless manner.
4. Quick and seamless checkout
Recent Coresight Research reveals that nearly 77% of online shopping carts are abandoned before payment is made. One of the main reasons customers abandon their online purchases is because the checkout process is too cumbersome, and this is a bigger problem when it comes to a grocery eCommerce website.
As a retailer, it's crucial to get customers through the payment process as quickly and as painlessly as possible. Customers should be able to easily navigate through your website and add items to their cart with as few clicks as possible. This includes digital "aisle" categorization with product images displayed. "Add to basket" counters and personalized ads can encourage customers to build their baskets. A one-page checkout is also a surefire way to streamline the path to purchase for customers. And ensuring that your platform remembers user information for quick repeat purchases can reduce friction and increase cart conversions.

5. Multiple shopping lists management
Enabling online grocery customers to create and save multiple shopping lists makes it easier for them to save items they intend on buying in the near future. For example, customers are able to create separate lists for frequently bought items and special occasions. Shopping lists are mutually beneficial: they give customers an easy way to remind themselves of a product, and help retailers measure product interest beyond just sales.
Today's customers want to be able to effortlessly add items from their list to their shopping cart to simplify the process of buying their everyday items. It's a huge step forward that makes shopping online for groceries convenient and streamlined for them.
6. A responsive web design
Although native mobile apps have become an integral part of the omnichannel shopping experience, many users still use their mobile browsers to access their favorite grocery website. Which is why a responsive web design is needed to offer customers a seamless experience. As a customer goes about their day, they alternate between their devices, switching to mobile when on-the-go versus using their computers or tablets when at home. Grocery retailers need to ensure that the same experience follows a customer as they switch from a computer to a mobile phone.
For retailers, this seamless experience also ensures that customers are receiving a consistent and high level of service, regardless of the device they are using to access the grocery eCommerce website. This also reinforces branding and streamlines the management of the platform.
7. Time-effective curbside pickup program
As per Mercatus' Omnichannel Shopper Behavior Report 2022, Volume 2, 6 out of 10 US households used pickup as a fulfillment method for their online grocery orders. As customers' purchasing habits continue to evolve, they expect to be given the option to shop online when they crave convenience, in-store when they want immediate gratification, and sometimes even a combination of the two. Curbside pickup services, in which groceries are ordered online for pickup at a store or other location, continue to grow as customers' preferred fulfillment method. The Brick Meets Click/Mercatus US eGrocery Sales 5 Year Forecast proposes that pickup is expected to capture 50% of the eGrocery market by 2027.
Customers have embraced pick up as it offers the perfect combination of convenience and cost-effectiveness for time-starved and price-sensitive shoppers. Those who use pickup services are also extremely comfortable with the technology, planning orders on a retailer's website and checking in to alert the store of their arrival at the time of pickup. They are also okay with sharing their location with retailers' apps to improve the accuracy of their order hand-off time. As the report outlined, omnichannel grocery customers' inclination towards pickup clearly suggests pickup has a new sense of normalcy attached to it, becoming the new drive thru.
With pick up, grocery retailers also have the benefit of having end-to-end control of the shopping experience. Retailers can communicate directly with customers to ensure that hand off of the order is seamless from the store to the vehicle. As the ideal balance of convenience, control, and cost-effectiveness, pick up is well positioned for continued growth.
8. Integrated white-label delivery
As customers shift towards prioritizing cost over convenience, grocery retailers have the opportunity to offer price conscious options to their customers in the form of their own first party eCommerce platform. With additional costs such as service fees and tips, third-party marketplaces are proving to be quite expensive for customers, especially young families, working professionals, or those experiencing illness or physical limitations. These customer segments likely prefer the convenience that delivery offers, but are also looking for services that are price sensitive.
Going forward, the most successful retailers will be those that are able to balance cost and convenience for customers regardless of however and whenever they choose to buy—and receive—their groceries. With that in mind, retailers will need to carefully price, package, and present their home delivery services so that they still appeal to more price sensitive consumers.
Here are the top-7 reasons households elect to use a grocery delivery service:
A robust eCommerce website is the bedrock of a successful omnichannel grocery strategy
With busier schedules and growing comfort with grocery eCommerce, today's customers want choice on how they shop for and fulfill their groceries, they want a personalized experience and value for their money with savvy promotional offers. Customers are also expecting a seamless and convenient online shopping experience with modern technology. Grocery retailers need to focus on providing an experience that meets the same expectations set by mass merchants, who are increasingly grabbing market share with sleek technology and everyday low prices.
However, if retailers lag behind and fail to deliver the kinds of online shopping experiences their customers want, they risk losing them to competitors who offer a more user-oriented experience.
What's in store for the online grocery shopping experience of tomorrow?
These features and functionalities are what grocery customers are looking for today, but what does the future hold? Where exactly should grocery retailers be investing in 2023 and beyond?
While we are seeing some softening of online grocery in 2023, US eGrocery sales numbers remain consistently 3x what they were pre-covid, according to Brick Meets Click/Mercatus Grocery Shopping Survey. Grocery pickup is making gains in the market due to it being both lower in cost than delivery and still offering customers a great deal of convenience. Customer expectations and preferences will continue to shift based on technological advancements. Customers may choose to try a new grocery service or revisit a previous grocery service at any time. So, it's crucial that grocery retailers are able to offer customers an exceptional omnichannel shopping experience that is convenient and customer centric. Grocery retailers should choose a technology partner that prioritizes innovation, especially in areas that increase cart conversion and incentivize purchasing behavior. Retailers offering their customers choice, convenience and cost-savings in both in-store and online channels will ultimately increase their overall brand loyalty.
Some grocery retailers are looking to offer new in-store technologies, extending the digital experience to their brick and mortar. As customers walk the store aisles, they might receive personal messages to their phone from the retailer. It's possible for them to shop among electronic shelves that will allow stores to change prices dynamically, and store employees will be on hand and equipped with tablets or smartphones in order to gain instant access to inventory and pricing information. When it comes to the point of sale, we're seeing many advancements in payment technology. Retailers may want to offer customers the ability to pay digitally by scanning or tapping their phone or watch, using a streamlined self-check out or even 'walk-out' style technology. These types of advancements are going to greatly depend on what makes the most sense for a retailer to implement with their budget and overall growth, operations and technology strategies.
On the other hand, retailers should absolutely consider enhancing and growing their first-party eCommerce channel and engage with customers wherever they are. To that point, having a native mobile app to accompany a robust website is a must for grocers in 2023 and beyond. Retailers need a modern mobile framework, with the ability to configure, control and personalize the experience for customers. Uniting the savvy digital shopping experience on web or mobile with fulfillment technology that creates operational efficiencies for retailers and delights the customer with a frictionless experience is another must have. Growing and retaining your customer base is going to include having online shopping capabilities that can rival the shopping experience of mass merchants.
Retail media is only going to grow. Integrating retail media opportunities directly into the shopping experience, capturing customer attention at the point of sale is crucial. Stay up-to-date on advancements in retail media and help manage the cost-to-serve online channels with additional revenue from CPGs. The possibilities in this area are constantly evolving, having and prioritizing a retail media strategy is a smart way to stay ahead of the competition.
Build it and they will come. It's definitely not as easy as A Field of Dreams made it seem. Retailers need a solid Marketing and Communications strategy in order to keep customers engaged. With the cost of acquiring new customers being so high, it is up to the retailer to have a retention strategy that involves nurturing the customers they have with personalized offers and coupons, promotions that encourage repeat purchasing and regular communication to keep the retailer's brand top of mind. Having a strategy to re-engage lapsed and lost customers who may not have purchased in the last 90 days is another great way for retailers to invest in their first-party eCommerce channel.
Don't forget to measure and have KPIs for your omnichannel strategy. Data governance and having a 360 degree view of the customer in grocery eCommerce is essential to future proofing the online experience. This can be tricky depending on best practices of each retailer, but picking the right technology partners and investing in the data side of the business can help retailers measure success.
At Mercatus, we've been utilizing industry research to perfect our state-of-the-art eCommerce platform that empowers grocery retailers to build a first-party online grocery shopping experience that offers a wide range of integrations, personalizes online shopping journeys, and surpasses customer expectations and needs that are constantly changing - all this while maintaining complete control over their customer data and advertising revenue.
Grocery eCommerce innovation awaits. For grocery retailers looking to build their own first-party platform, we encourage you to explore the Mercatus Digital Commerce Platform with our experts by requesting a free demo.
Enjoyed this blog post? Then you might like these resources: